Iran
Middle East
World News
Iran Armed Forces warn Armenia, Azerbaijan of tough response if border security red lines violated
Iran has warned the warring sides in the Nagorno-Karabakh conflict about a tough response if its border security is jeopardized.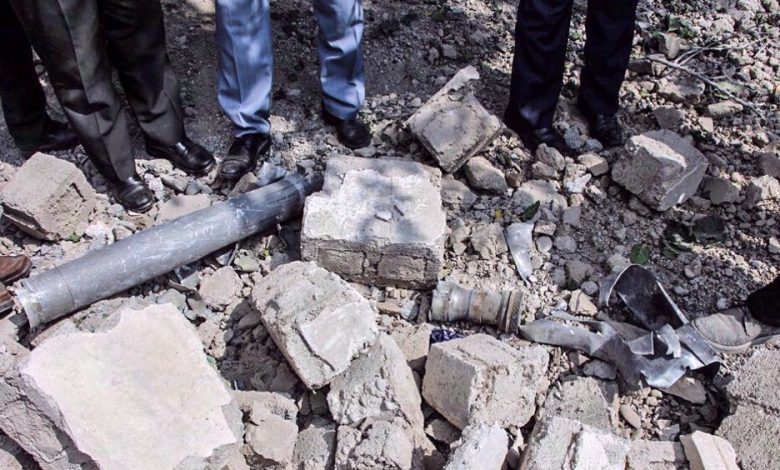 "While strengthening defensive [measures] in Iran's border lines, the Armed Forces of the Islamic Republic announce that security in the border areas and of the Iranian people are their red line," Brigadier General Abolfazl Shekarchi, the spokesman of the Armed Forces, said on Friday.
Iran's Armed Forces, he added, remind the two conflicting countries to be watchful of the mischief exercised by foreigners and peacefully settle issues through dialog.
The Iranian official cautioned the adversaries against endangering Iran's territorial boundaries and the security of its citizens.
"Iran's good neighborliness and patience with the two countries should not be abused. So, we warn that we will deal tough with any kind of aggression and threat."
Since late September, heavy clashes have been underway between Azerbaijani and Armenian military forces over the Nagorno-Karabakh region. Both sides blame each other for initiating the fighting in the Caucasus Mountains.
It has been the worst spate of fighting between the two former Soviet republics since the 1990s.
Azerbaijan's breakaway region of Nagorno-Karabakh is mainly inhabited by ethnic Armenians. Though a ceasefire was agreed in 1994, Baku and Yerevan continue to accuse each other of shooting attacks around the enclave.
Earlier this month, Iran's Defense Minister Brigadier General Amir Hatami once again warned that Tehran will go beyond mere warnings if the shells fired in the fighting continue to hit the country's border regions even by mistake.
"It is not acceptable at all that a bullet hits the Islamic Republic's borders due to a mistake or carelessness," Hatami said.