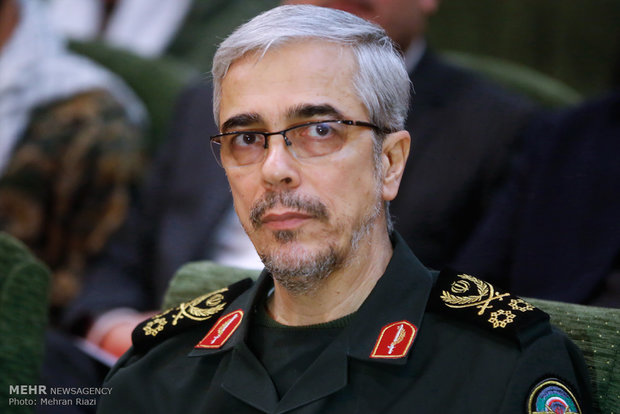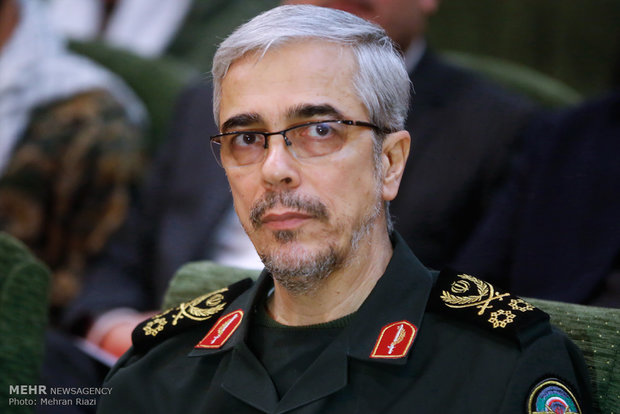 Chief of Staff of the Iranian Armed Forces Maj. Gen. Mohammad Bagheri will travel to Russian city of Sochi on Wed. to take part in the Iran-Russia-Turkey summit on developments in Syria.
During the summit scheduled for Nov. 22, army chiefs of Iran, Russia and Turkey will discuss trilateral cooperation in the fields of defense and security.
The future of the developments in Syria, combating takfiri terrorists, and the continuation of the three countries' cooperation in this area are among the key topics of discussion at the Sochi summit.
On Sunday talks in Turkey's Antalya, foreign ministers of Russia, Iran and Turkey Sergei Lavrov, Javad Zarif and Mevlut Cavusoglu reached agreement on all the key issues related to preparations for the summit of the presidents of the three guarantor states in Sochi on November 22.
Zarif noted Sun. that top level experts of the three countries got together on Saturday in Tehran to discuss the final joint statement and the agenda of the Sochi summit, followed by the ministerial level in Antalya on the same objective.