Iran
Iran Army fully ready to respond to any enemy wrong move: Senior cmdr.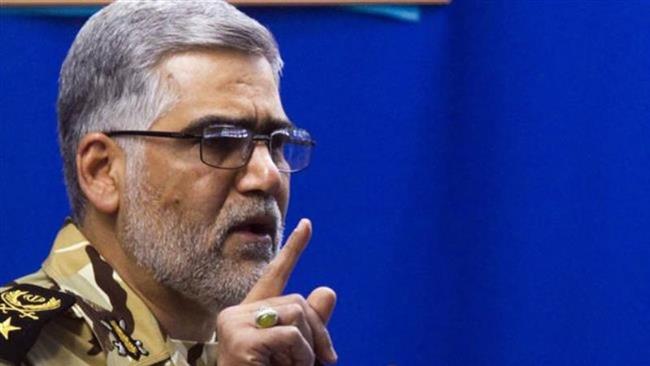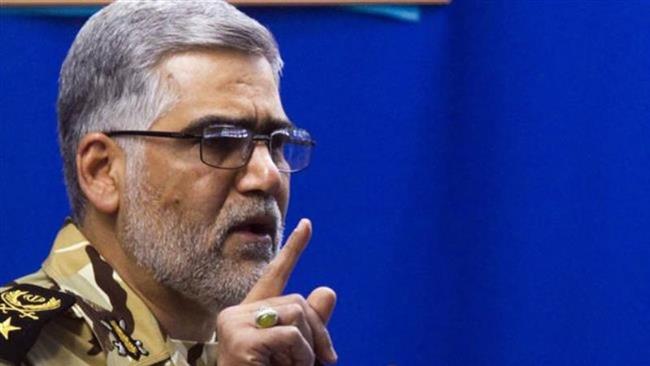 A senior Iranian military commander says the country's Armed Forces are fully prepared to make the enemies regret any wrong move against the Islamic Republic.
"We are monitoring threats and boosting the defense capabilities of the Islamic Republic of Iran's Army accordingly," the second-in-command of the Iranian Army, Brigadier General Ahmad Reza Pourdastan, said on Saturday.
"We are fully ready to counter Daesh in Iraq, Syria or any other places," he added.
He noted that the Iranian Army has successfully carried out different exercises and tactics and is in complete command of the situation, saying it is prepared to fulfill its duties.
Pourdastan emphasized that all enemies' moves have been so far thwarted due to the active presence of Iran's Navy and the acts of bravery of the Air and Ground Forces.
He said the Islamic Republic is currently capable of manufacturing weapons and displaying its might beyond the country's territorial waters and even in the Indian Ocean.
In recent years, Iran has made major breakthroughs in its defense sector and attained self-sufficiency in producing important military equipment and systems.
Iran's Defense Minister Brigadier General Amir Hatami said on Saturday the Islamic Republic would seek permission from no country to bolster its defense power.
"As long as the rhetoric of some [countries] is one of threat, Iran's reinforcement of its defense power will continue," the Iranian defense minister said, adding, "Iran will not seek permission from any country to produce different missiles, and land, naval, and aerial defense weapons."
Iran has also conducted major military drills to enhance the defense capabilities of its armed forces and to test modern military tactics and state-of-the-art army equipment.
The Islamic Republic maintains that its military might poses no threat to other countries, stating that its defense doctrine is merely based on deterrence.