Iran
Iran Army Gen. says negotiations unavailing on sanctions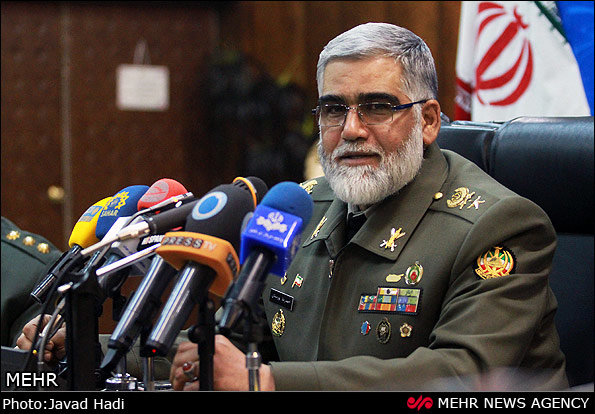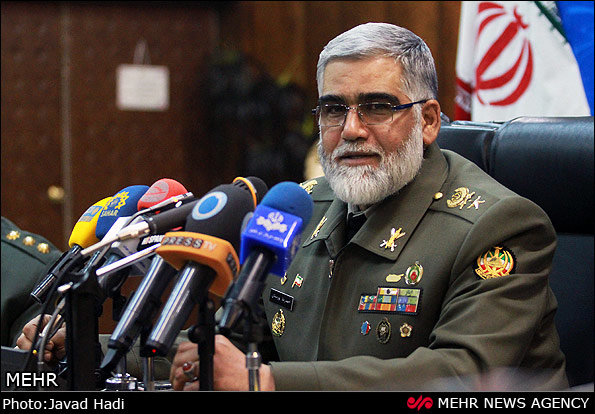 Commander of Army Ground forces has told a meeting in northeastern province of West Azerbaijan no negotiation would reconcile Islamic Republic of Iran and the US.
Brig. Gen. Ahmad Reza Pourdastan was participating on Thursday an army session in Urmia where he believed that the enemy had waging misguided attempts to infiltrate through the regions along with ISIL, whose efforts had been aborted many times in crossing the borders in east and west; "ISIL is recruiting fresh forces in Afghanistan in our southeast borders; it would however not mean that they will definitely infiltrate the country to threaten our security; the army had frequently thwarted their attack which left no hope of finding footholds inside borders for ISIL," he told the meeting.
Pourdastan also rejected the idea that negotiation with the West and US might solve the differences between the two countries; "with four foreign ministers sitting on the table, Islamic Republic of Iran and the US would not reconcile; our problems with the US are too fundamental to be easily addressed and solved in the course of four or five sessions; they had been sabotaging Islamic Republic immediately after the Revolution of 1979; the US sought to uproot the Revolution and all her efforts focused on this single objective," he emphasized.
The army general however said that on the face of this encroachment, Iran's armed forces, including IRGC, the Army, and the Police had been working triumphantly to abort all plots; "the enemy now has launched cyber- and cultural war (collectively known as 'soft war' by the Leader of the Islamic Revolution), with more investments made on this than conventional war on the ground," Pourdastan asserted. "Economy provides another arena for the enemy to create rift between the public and the state; they [the US] had been promising good days during nuclear negotiations, which was a cover for their clandestine plot to bring to the streets the public in an attempt to overthrow the government. Such was the situation in 2009; now they would regret that why they had failed to effectively use the conditions at time."
Pourdastan warned about enemies other plots which included resort to bioterrorism, poisoning public resources including water, food, and spreading epidemics, and believed that the Leader had warned about such plots to be immediately addressed.