Iran
Middle East
Iran Army Spokesman: US Fails in Plots to Use ISIL for Disintegration of Islamic States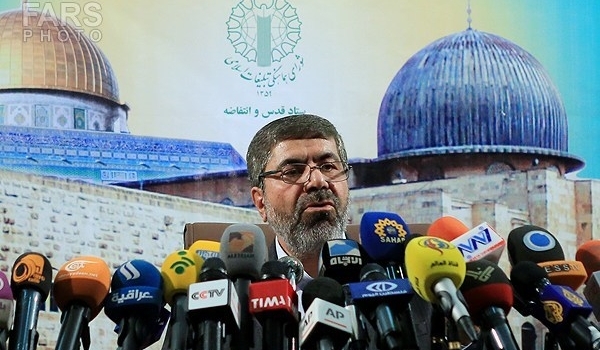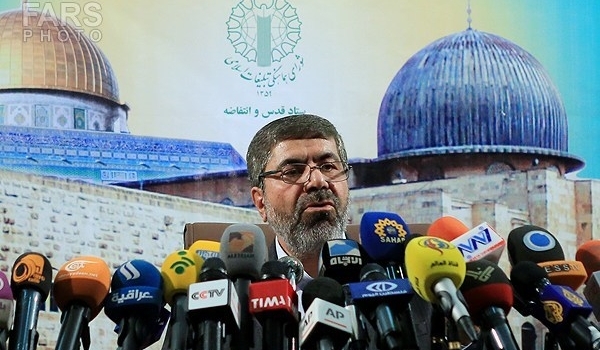 Head of the Islamic Revolution Guards Corps Public Relations Department and IRGC Spokesman General Ramezan Sharif underlined that Washington had plotted to disintegrate the Islamic states with the help of the terrorist groups, specially the ISIL, but the regional nations' vigilance thwarted this plot.
"The Americans had made a heavy investment on the ISIL to disintegrate the Islamic countries, and the US thought that it could create sustainable security for the Zionist regime with the help of the ISIL but they failed," General Sharif said on Wednesday.
He referred to the US and Israeli attempts to disintegrate Iraq by holding an independence referendum in the Iraqi Kurdistan region, and said that the logical interaction among the regional states and their vigilance foiled this plot as well.
In relevant remarks in October, Turkish President Recep Tayyip Erdogan warned that the US, France and Israel have hatched plots to disintegrate the regional countries, stressing the need for Tehran, Baghdad and Ankara's joint action against the Iraqi Kurdistan region's recent move to hold an independence referendum.
Erdogan made the remarks in a meeting with Supreme Leader of the Islamic Revolution Ayatollah Seyed Ali Khamenei in Tehran.
During the meeting, Erdogan stressed the need for establishment of a powerful unity between Iran and Turkey in the region, saying, "We managed to reach a conclusion during negotiations with the Iranian president on Syria and Iraq."
Stressing the need for joint and simultaneous actions by Iran, Turkey and Iraq on the issue of Iraqi Kurdistan, he said that based on undeniable documents and evidence, the US and Israel have reached a general agreement on the subject and (Massoud) Barzani made an unforgivable mistake by holding the referendum.
Erdogan further noted that nobody except Israel has recognized Iraqi Kurdistan, saying that Iraqi neighbors will never accept the decision.
Contending that the US, France and Israel are seeking to disintegrate the Middle-East countries and turn the tide in their own favor, the Turkish president said that they have such a plot for Syria, and unity as well as unified decision of Iran and Turkey is very important in this respect.