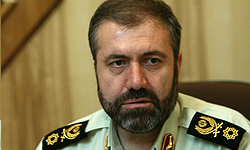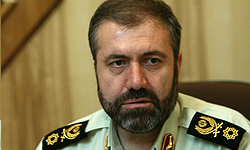 Iranian border guards have arrested a suicide bomber who intended to infiltrate the country's borders with Afghanistan, a security official revealed on Sunday.
"After the Friday suicide operation in Chabahar city (in Southeastern Iran), yesterday, a person intended to cross the border with Afghanistan but was detained by the border guards," Commander of the Iranian Border Guard Units General Hossein Zolfaqari told reporters on Sunday.
"The person wore a military uniform similar to that of the Iranian forces underneath and covered it with local clothes," he said, adding that after investigations it was revealed that he aimed to carry out a suicide attack against the innocent Iranian people.
"Based on investigations and interrogations, he was due to enter the country and receive the bombing devices and explosives through subsequent orders," Zolfaqari said, adding that the terrorist is an affiliate of the Jundollah group – a CIA-backed terrorist organization with a long record in staging terrorist operations in Iran.
He underlined that the detained terrorist was carrying a foreign passport.
In relevant remarks on Saturday, Zolfaqari also said that more than 5 terrorist attacks were thwarted in different parts of Iran during the last 8 months.
"Outlaws try to carry out terrorist acts in Iran ahead of special events, but over 5 terrorist operations have been discovered and thwarted since (the Iranian month of) Esfand (February 19 to March 19)," he said.
His remarks came after a suicide bomb attack in the Southeastern province of Sistan and Balouchestan killed three people, including the bomber, on Friday.
Zolfaqari blamed foreign-based terrorist groups for the Friday blast, but meantime said that the number of the operations carried out by such terrorist cells has decreased due to border guard and security forces' increased intelligence operations along the country's borders.
He said investigations are still underway about the source and the way explosive materials had been smuggled into the country for the Friday blast.
Friday reports said that the bomber tried to enter Imam Hossein (PBUH) mosque in Chabahar city, but was identified by Basij (volunteer) forces before he could enter the mosque. The bomber then began to escape the scene and detonated the explosive device 400 meters away. Two young Basij forces were martyred in the incident. Morteza Asoudeh, was martyred on the scene of the explosion and another one, Hamed Bazi, died of his wounds in hospital.