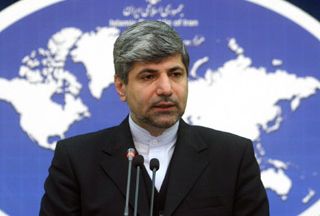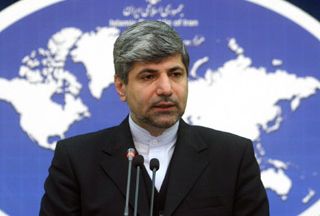 Iran says it has prepared ships containing humanitarian and medical aid for Gaza and is awaiting an Egyptian response for a route to deliver the aid.
Foreign Ministry Spokesman Ramin Mehmanparast said in a Tuesday press briefing that Iran has made contacts with the Egyptian government on arrangements to facilitate the delivery of the shipments to the impoverished people of Gaza and that any Egyptian efforts in opening a delivery route would be "appreciated by nations."
"We consider Egyptian efforts in opening an aid-delivery route a correct approach," said Mehmanparast. He expressed optimism that Egypt would reflect on the "historic role" they can play in making the aid delivery to the people of Gaza happen, and keep in mind the expectation that nations have from them in this regard.
The Iranian official also elaborated on Tehran's decision to refuse entry to two inspectors of the International Atomic Energy Agency (IAEA), saying that if any IAEA inspectors are in violation of their assigned duties, member countries have the right to object and demand new inspectors.
He added that Iran considers relaying inaccurate information or making data available to irrelevant individuals by the agency's inspectors as violation of their duties.
Mehmanparast also declared that Iran plans to transmit protest letters to the 12 members of the UN Security Council that recently voted for the anti-Iran sanctions resolution. He noted that the letters will go out soon.
The spokesman also referred to recent propaganda efforts by the US administration to avert a gas pipeline deal between Iran and Pakistan, stressing that energy cooperation between nations have extensive aspects and go far beyond being affected by propaganda campaigns.
Responding to a question regarding Iran's declared readiness in helping to contain the massive oil spill in the Gulf of Mexico, Mehmanparast said the inability of the US government to effectively deal with the crisis is quite significant. He then noted that since the crisis is an environmental and humanitarian one, it encourages the involvement of all nations to resolve it.