Africa
Iran backs Algeria's plan on Libya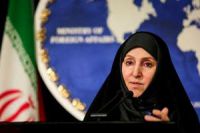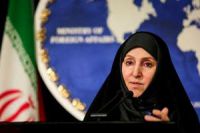 Iranian Foreign Ministry Spokeswoman Marzieh Afkham has expressed Tehran's "support" for Algeria's plan to facilitate national reconciliation in Libya.
According to Press TV, Afkham's remarks on Saturday came in reaction to a recent announcement by Algerian Foreign Minister Ramtane Lamamra regarding his country's readiness to host negotiations between rival Libyan parties.
Algeria is expected to host the talks this month and all major parties involved in the ongoing conflict in Libya will be invited.
Afkham said the Islamic Republic throws its weight behind the Algerian plan to host the meeting which is aimed at exploring ways out of the crisis through national reconciliation.
She expressed hope that Algeria's initiative would contribute to establishment of peace and stability in Libya and North Africa.
Afkham said neither military action nor foreign presence in Libya would calm tensions in the African country, stressing that dialogue between Libyan political groups is the only solution to the ongoing violence and insecurity in this country.