Iran
Middle East
Saudi Arabia
Iran: Baseless Claims Not to Hide Riyadh's Weakness in Yemen
Foreign Ministry Spokesman Seyed Abbas Mousavi said the recent anti-Iran claims made by Saudi Minister of State for Foreign Affairs Adel al-Jubeir cannot conceal the kingdom's weakness in Yemen.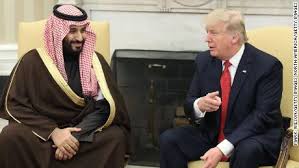 "You can't hide your weakness behind such claims," Mousavi posted on his Twitter page today, after al-Jubeir tweeted some posts to link Yemeni's resistance against the 5-year long war of Riyadh against the poor Arab country with Iran and the Islamic Revolution Guards Corps (IRGC).
"You're still deluded after 1,500 days, isn't that enough?" the Iranian diplomat asked the Saudi minister.
"It's time for you to stop your crimes against Yemeni people," Mousavi said, repeating Iran's call for an immediate halt to war.
Earlier on Friday, Mousavi had strongly condemned the recent air bombardments by Saudi warplanes on residential areas in Yemen's capital of Sanaa on Thursday which claimed the lives of 6 civilians, including women and children.
Mousavi urged the international community to shoulder their responsibility for the Yemeni crisis and to prevent such crimes by any means.
Countries who support Saudi-led coalition by providing weapons are complicit in the crime and should be deemed responsible, he highlighted.
At least six civilians, including children, were killed and dozens of others wounded in multiple airstrikes by a Riyadh-led coalition on various neighborhoods of Yemen's capital, Sanaa.
According to Al-Masirah television network, Saudi-led fighter jets pounded various parts of the capital on Thursday, killing at least six civilians, four of whom were children from one family, and wounding dozens.
Medical officials said the death toll could rise due to the intensity of the strikes and the number of those who have been seriously injured, adding that there could be other civilians, dead or wounded, under the rubble.
Most of the strikes targeted residential areas in Sana'a, the officials noted.
Warplanes also struck a building of Yemen's Ministry of Information. There were no immediate reports about possible casualties or the extent of the damage caused.
Saudi Arabia and its allies, including the United Arab Emirates, Morocco, and Sudan, launched a brutal war against Yemen in March 2015 in an attempt to reinstall Yemen's former president Abd Rabbuh Mansur Hadi.
The aggression initially consisted of a bombing campaign but was later coupled with a naval blockade and the deployment of ground forces to Yemen. Around 20,000 people have died since the war began, says Yemen's Health Ministry.
The Saudi-led war has also taken a heavy toll on the country's infrastructure, destroying hospitals, schools, and factories. The United Nations (UN) has said that a record 22.2 million Yemenis are in dire need of food, including 8.4 million threatened by severe hunger.
Despite Riyadh's claims that it is bombing the positions of the Ansarullah fighters, Saudi bombers are flattening residential areas and civilian infrastructures.
According to several reports, the Saudi-led air campaign against Yemen has driven the impoverished country towards humanitarian disaster, as Saudi Arabia's deadly campaign prevented the patients from travelling abroad for treatment and blocked the entry of medicine into the war-torn country.