Iran, Belgium Ask Continued Meetings of Syria Constitution Committee without Foreign Meddling
High-ranking Iranian and Belgian diplomats in a meeting in Tehran on Wednesday underlined the need for the Syria Constitution Committee to continue meetings and efforts without being influenced by foreign parties.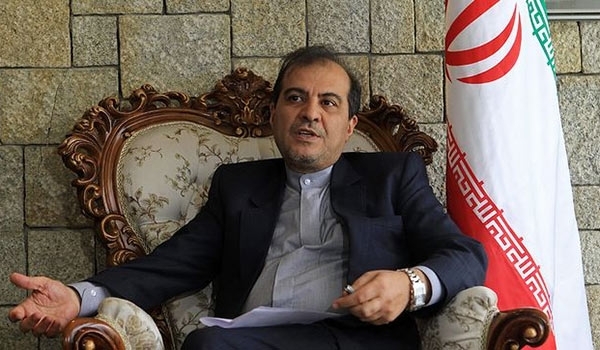 The meeting was held between Senior Assistant to Iran's Foreign Minister in Special Political Affairs Ali Asqar Khaji and Director-General for Multilateral Affairs of the Belgian Foreign Ministry Axel Kenes.
During the meeting, the two diplomats discussed the latest developments in Syria, including the situation in Eastern Euphrates, the de-escalation zone in Idlib, the Syria Constitution Committee, the Syrian refugees and reconstruction of the country.
The two senior diplomats described start of activities by the Syria Constitution Committee as a positive development, and stressed the unique role of the Astana process in this regard.
Khaji and Kenes also underscored the necessity for the Syrian people to decide their future without foreign meddling.
They, meantime, conferred on the latest developments in Yemen, emphasizing the need for ending the crisis in the war-torn country through political talks.
The Syrian Constitutional Committee was formed in accordance with the resolution adopted in January 2018 by the Congress of Syrian National Dialogue in Sochi. The Committee will include 150 people (50 delegates each from the government, opposition and civil society organizations). Each group will appoint 15 experts to participate in sessions of the "draft commission" which will be held behind closed doors in Geneva.
Iranian Foreign Minister Mohammad Javad Zarif in a meeting with United Nations Special Envoy for Syria Geir O. Pedersen in September welcomed formation of the constitutional committee in the war-torn country, and urged for immediate resolution of the 8-year long humanitarian crisis in the Arab country.