Iran
Iran Bids Farewell to Martyr General Allah-Dadi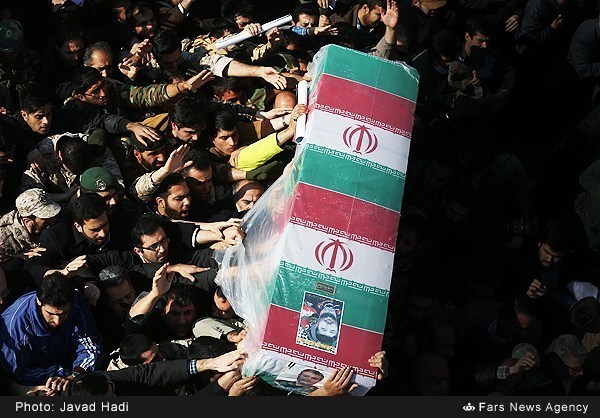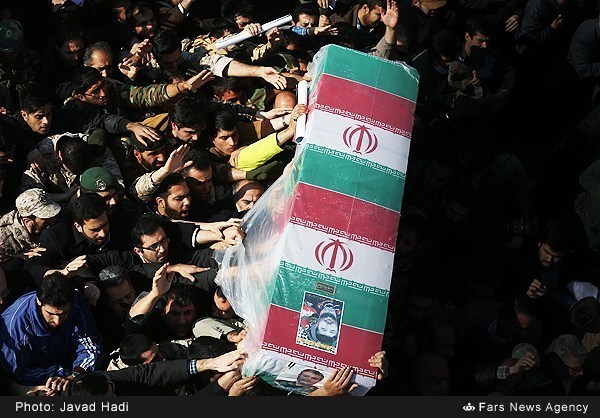 The Iranian people and residents of Pariz village in Sirjan county in Kerman province, south-east Iran, bade farewell on Thursday to martyr General Mohammad Ali Allah-Dadi.
The funeral march was led by Iran's Al-Quds Corps commander of Islamic Revolutionary Guard, Major General Qassem Suleimani, and Sheikh Nabil Qawook, representing Hezbollah Secretary General Sayyed Hasan Nasrallah and heading the party's delegation head.
"Like yesterday, today and tomorrow Iran will remain the real, strong and strategic bond of Resistance in Lebanon, Palestine and Syria, and will remain at the outpost in confrontation against the enemy," Sheikh Qawook said during the funeral.
Iran: Funeral of General Martyr Mohammad Ali Allah-Dadi"It is not new to Iran to offer martyrs in support of Al-Quds, Palestine and Lebanon, and the resistance in Lebanon appreciates the great sacrifices of the Islamic Republic of Iran, and it will remain loyal," he added.
"From Iran, we announce that we in Hezbollah will stay with the IRG in one position, in one confrontation and facing one enemy, so that we make major catastrophe for Israel," Sheikh Qawook concluded.
Martyr Allah-Dadi was killed in the Zionist aerial assault on Syria's Quenitra on Sunday.
Commander Mohammad Issa, Jihad Moughneih (son of Hezbollah commander martyr Haj Imad Moughnieh), Ghazi Dawi, Ali Ibrahim, Abbas Hjazi, Mohammad Ali Abu Al-Hassan were also martyred in the Zionist brutal aggression.