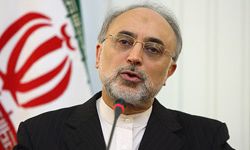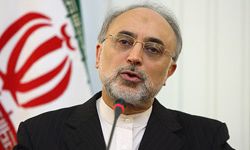 Iranian Foreign Minister Ali Akbar Salehi took the trans-regional forces deployed in Afghanistan responsible for the expansion of insecurities in the war-torn country.
Salehi announced Iran's deep concerns over the increasing growth of violence and insecurity in Afghanistan as well as the repeated cases of foreign troops' human rights violations and manslaughter in the country.
He made the remarks in Kabul, addressing a day-long regional conference on the future of Afghanistan which was inaugurated with President Hamid Karzai's speech.
The minister added that a decade of foreign troops' presence in Afghanistan has had nothing for the country but the worsening of its security situation, institutionalization of terrorism, growth of illegal drugs production and smuggling as well as increasing of organized crimes, massacre of civilians and destruction of cities and villages in large scales.
Therefore, Tehran would welcome the agreement made by Kabul and the North Atlantic Treaty Organization on the withdrawal of foreign troops from Afghanistan by 2014 and bestowing the country's security control to its domestic forces, Salehi stressed.
He noted that solving the problem of drugs smuggling in Afghanistan has required an international will and effort.
Afghanistan's drugs smuggling network was closely related to the terrorist groups inside the country as they used its incomes for their terrorist activities, said the minister.
Eastern Iran borders Afghanistan, which is the world's number one opium and drug producer. Iran's geographical position has made the country a favorite transit corridor for drug traffickers who intend to smuggle their cargoes from Afghanistan to drug dealers in Europe.
Iran spends billions of dollars and has lost thousands of its police troops in the war against traffickers. Owing to its rigid efforts, Iran makes 85 percent of the world's total opium seizures and has turned into the leading country in drug campaign.
Over the past five years, it has contributed more than $50 million annually to Afghan anti-narcotics efforts, but Iranian police officials maintain that drug production in Afghanistan has undergone a 40-fold increase since the US-led invasion of the country in 2001.
Late in May 2010, UN Secretary General's Special Envoy to Afghanistan Staffan de Mistura acknowledged increased drug production in Afghanistan, and praised Iran's activities and efforts in fighting drug plantation, production and trafficking.
While Afghanistan produced only 185 tons of opium per year under the Taliban, according to the UN statistics, since the US-led invasion, drug production has surged to 3,400 tons annually. In 2007, the opium trade reached an estimated all-time production high of 8,200 tons.
Afghan and Western officials blame Washington and NATO for the change, saying that allies have "overlooked" the drug problem since invading the country nearly 10 years ago.