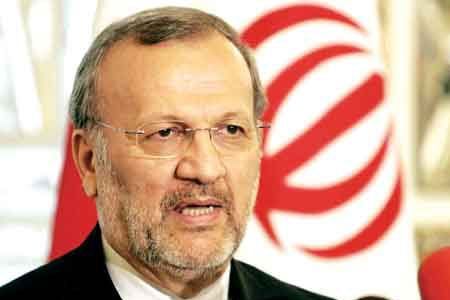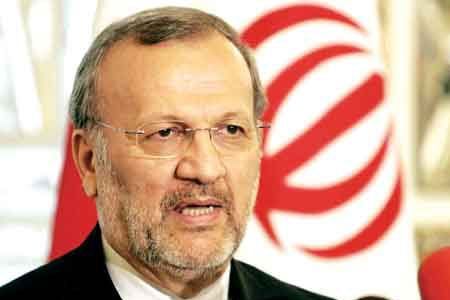 Iran's Foreign Minister Manouchehr Mottaki says Iran holds those who issued anti-Iranian resolutions responsible for the terrorist attacks against its scientists.
Unknown terrorists detonated bombs in the vehicles of Dr. Majid Shahriari and Professor Fereydoun Abbasi, both professors at Shahid Beheshti University in Tehran, in separate locations on November 29.
Shahriari was killed immediately but Abbasi and his wife sustained injuries and were transferred to hospital.
"By adopting the UN resolution against our country's nuclear scientists, in fact terrorist groups were given the mission to carry out these assassinations in Iran under the direction of spy services," Mottaki said in a news conference in Bahraini capital of Manama on Saturday.
Iran says since Resolution 1747, which was adopted by the United Nations Security Council against the Islamic Republic in March 2007, cited Abbasi's name as a "nuclear scientist," perpetrators behind the assassination could be traced through those who included the professor's name in the resolution.
"[The same Intelligence] services who talked about how they should deal with Iran's nuclear issue," IRNA quoted Mottaki as saying.
On October 28, MI6 Director John Sawers, accused Iran of pursuing clandestine nuclear activities and said spying is crucial to stop Tehran's nuclear program.
"Stopping nuclear proliferation cannot be addressed purely by conventional diplomacy. We need intelligence-led operations to make it more difficult for countries like Iran to develop nuclear weapons," Sawers said.
Iranian Intelligence Minister Heidar Moslehi announced on Thursday that a number of the perpetrators of the attacks have been arrested.
Moslehi also said that the attacks had been carried out "with the support of Mossad, the CIA and the MI6," adding that the "arrested [members of the] terrorist group have admitted to having received training from foreign spy agencies."
Mottaki arrived in Bahrain on Friday morning to attend the seventh conference of Manama Dialogue. He was accompanied by a high-ranking delegation.
The three-day conference, which is organized by the International Institute for Strategic Studies, will address some of the key challenges facing the Middle East, including the future of Yemen, Iraq, and the role of foreign powers in regional conflicts.
Experts and representatives from Australia, Britain, France, India, Japan, Russia, the United States and Turkey as well as the United Nations and NATO are attending the conference.