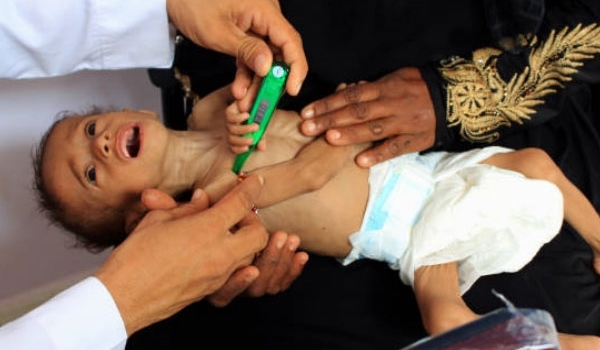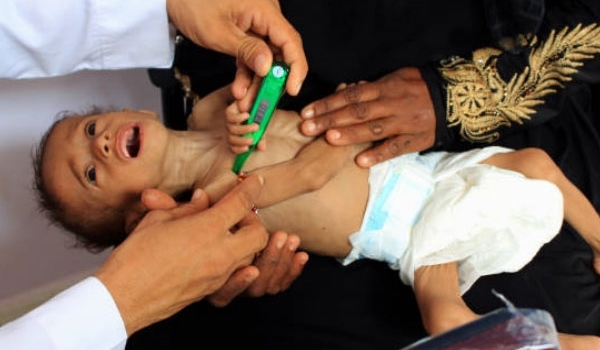 Iran's Deputy Judiciary Chief for Legal Affairs Zabihollah Khodai'yan lashed out at international human rights organizations for their weak reaction to the crimes committed against the Yemeni and Palestinian children during war and conflicts.
"We believe that human rights should not be a tool to attain political goals. The international bodies' failure to fairly confront violators of the children and adolescents' rights in certain countries is a source of deep regret," Khodai'yan said in a meeting with UNICEF Child Protection Officer Isabella Castrogiovanni in Tehran on Wednesday.
He reminded the cruelties of the Saudi-led coalition against the oppressed Yemeni children and the crimes committed by Israel against the Palestinian people, specially children, and regretted that "we have not witnessed any proper and stopping move by the international bodies about them."
An aid group reported on Wednesday that as many as 85,000 children in Yemen starved to death in the past three years during the Saudi-led brutal war.
Using data compiled by the United Nations, Save the Children evaluated mortality rates for untreated cases of severe acute malnutrition in children under five-years old, Middle East News reported.
The humanitarian agency found some 84,701 children may have starved to death between April 2015 and October 2018 because of a lack of food.
"We are horrified that some 85,000 children in Yemen may have died because of extreme hunger since the war began," Tamer Kirolos, Save the Children's director in Yemen, said in a statement.
"Children who die in this way suffer immensely as their vital organ functions slow down and eventually stop… Parents are having to witness their children wasting away, unable to do anything about it," Kirolos added.
The World Food Program has also stated that up to 14 million Yemenis are now at risk of starvation as fighting rages in Hudaydah.
"Any further decline in imports could likely lead directly to famine," it warned.
UNICEF has recently warned that the Saudi-led coalition's attack on the Yemeni port city of Hudaydah could have catastrophic consequences for civilians, especially malnourished children in urgent need of care.
Official UN figures say that more than 10,000 people have been killed in Yemen since the Saudi-led bombing campaign began in March 2015. But the Armed Conflict Location & Event Data Project (ACLED) believes that at least 56,000 people have lost their lives in the war. The violence has also left around two-thirds of Yemen's population of 27 million relying on aid amid an ongoing strict naval and aerial blockade. According to the world body, Yemen is suffering from the most severe famine in more than 100 years.
A number of Western countries, the US and Britain in particular, are accused of being complicit in the ongoing aggression as they supply the Riyadh regime with advanced weapons and military equipment as well as logistical and intelligence assistance.
an Oxfam representative stated that the US, UK, and French governments are behind millions of people starving in Yemen because they are "supporting this war".
"We have 14 million people starving," Richard Stanforth, Oxfam UK's regional policy officer for the Middle East, told RT, adding that "British, French, American governments are all behind this, they are all supporting this war".