North America
Iran
Middle East
Iran Blasts Switzerland for Over-Compliance with Cruel US Sanctions Targeting Children
Head of the Iranian Judiciary's High Council for Human Rights Kazzem Qaribabadi lashed out at Switzerland for over-compliance with the US sanctions by halting shipment of medical equipment to Iran.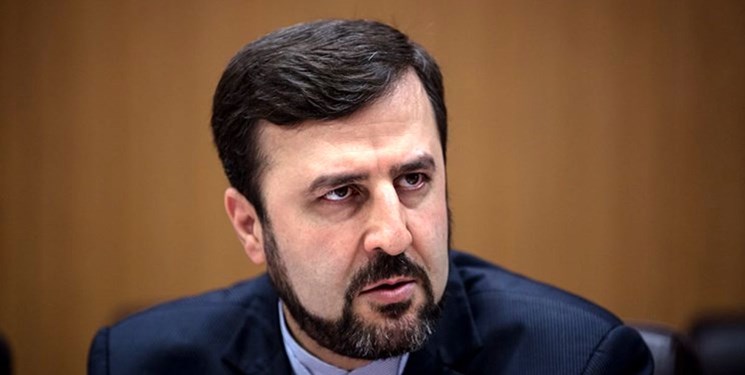 Qaribabadi made the remarks in reaction to the remarks made by Swiss Foreign Minister Ann Linde about the situation of human rights in Iran, drawing her attention to a report of UN experts on "over-compliance" with US sanctions harming Iranians' right to health, after a Swedish bandage maker decided to halt shipments to Iran.
Qaribabadi also included parts of the UN statement in his tweet."I draw the attention of Sweden FM on Oct 19 statement of several UN Human Rights Experts titled 'Sweden Over-compliance with US sanctions harms Iranians' right to health'," He wrote on his twitter page on Saturday.
In her tweet on Friday, the Swedish foreign minister claimed that the situation of human rights in Iran is very serious, saying she and the Swiss government have continuously brought up the issue in talks with Iranian representatives.
A group of UN experts warned on October 19 that over-compliance with the US sanctions could strip Iranian patients of their human rights, particularly the right to health.
The experts raised the alarm, in the wake of a decision by a Swedish company to halt shipments to Iranian patients suffering from a severe and life-threatening rare skin condition – epidermolysis bullosa (EB) – which causes extremely painful wounds. The firm's produced bandage reportedly offers the most effective treatment to alleviate pain and prevent life-threatening infections.
They emphasized that the Swedish company's decision, along with the actions of the country's government, violates their international responsibility to ensure the entire range of human rights.
Iran's EB Home and several lawyers have filed a complaint against Mölnlycke Health Care, a Swedish medical device company, over its refusal to sell medical products to Tehran under US pressures.