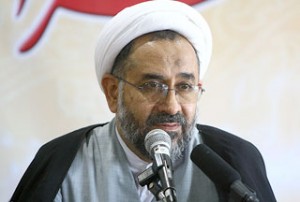 Iranian security forces have arrested three members of a terrorist group in the northwestern city of Sardasht as they tried to cross over into the country.
Sardasht border guards detained the three members of the terrorist Democratic Party of Iranian Kurdistan (PDKI), in southern parts of the West Azarbaijan Province.
"These individuals were trying to enter the country through the border near Sardasht and Piranshahr when they were caught by the border guards," the Public Security Deputy of the West Azarbaijan Border Guard Department announced on Wednesday.
"The three detained members of the Democrat rebel group, who were trained outside the country, planned to carry out an attack in Iran," Colonel Kheibar Tiba added.
The official, however, pointed out that the border guards were able to detain the three terrorists as they had been monitoring the activities of rebel groups over the past months.
Iran's West Azarbaijan Province shares borders with Iraq, Turkey and the Republic of Azerbaijan.