Iran
Iran Building Naval Base along Southeastern Coasts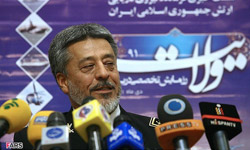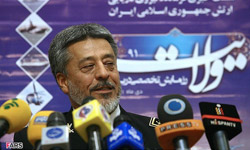 The Iranian Navy is establishing a new naval base at the country's Southeastern borders along the coast of the Sea of Oman in a bid to strengthen the country's line of defense, Iran's top Navy commander said.
"The naval base which is under-construction is located in our country's far east coasts in the Gwatr Gulf along the borders with Pakistan," Iranian Navy Commander Rear Admiral Habibollah Sayyari said on Sunday.
"The Iranian navy has so far had no military presence in the region, but now, we will have a presence in the region in a bid to defend our country's interests and waters so we could have a better watch on the sea trafficking being carried out in the region," Sayyari reiterated.
Sayyari added that the new base will be part of the Navy's third naval zone in Konarak.
He said that the Navy has intensified its efforts to develop the Makran coasts, which stretches from Iran's port city of Bandar Abbas to Makran (also known as Pasabandar).
His remarks came a day after a conference titled 'Makran Coasts Development and the Islamic Republic of Iran's Might' opened in the Southeastern Iranian port of Chabahar on Saturday.
Iranian President Mahmoud Ahmadinejad and Sayyari attended the opening ceremony of the conference which is the first of its kind.
The three-day seminar, which has been organized by Chabahar Maritime University, will last until Monday.