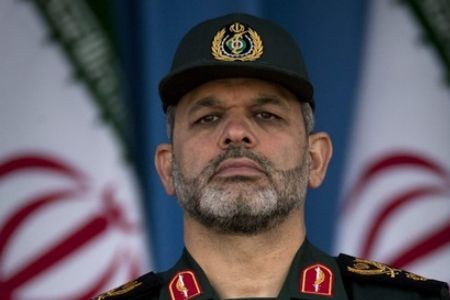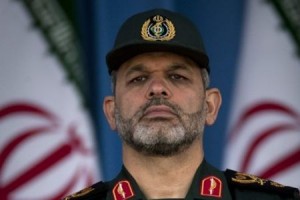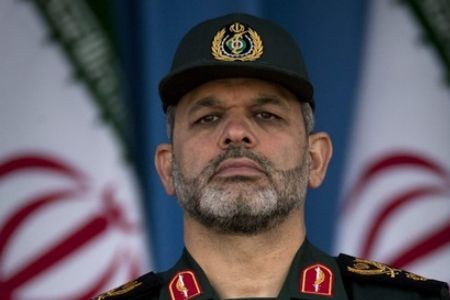 Iran's Defense Minister Brigadier General Ahmad Vahidi says the country is manufacturing new models of unmanned combat air vehicle (UCAV).
"We have had advanced capabilities in terms of unmanned aircraft; with regard to combat drones we have had a number of models, and we also have some models under production," Vahidi told reporters on the sidelines of a conference.
On Saturday, the defense minister pointed out that Iran's Armed Forces have predicted the areas where they can paralyze the enemies in any potential military engagement, adding, "That war, is a kind of war that we are not looking for; however, if the enemy seeks to take action, we will use all aspects of our capabilities in sophisticated areas."
Vahidi made reference to the downing of a US spy drone by Iran's Armed Forces, saying the incident demonstrated Iran's might and readiness against the enemy plans.
In response to a question about Iran's plan to reverse engineer the captured drone, the defense minister did not provide any details, noting that the specifics regarding the issue are confidential.
On December 4, the Iranian military's electronic warfare unit announced that Iran had downed with minimal damage the US RQ-170 Sentinel stealth reconnaissance aircraft, while it was in violation of the Iranian airspace.
The aircraft, designed and developed by the American company Lockheed Martin, had crossed Iran's border with Afghanistan and was brought down as it was flying above the northeastern city of Kashmar.
On December 6, two US officials, speaking on condition of anonymity, confirmed that the drone had been part of a CIA reconnaissance mission, involving the US intelligence community stationed in Afghanistan.
Tehran has urged the United Nations to condemn such contravention and adopt necessary measures to end the "dangerous and illegal" acts.