Iran
Iran, Burundi to broaden economic cooperation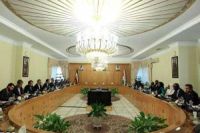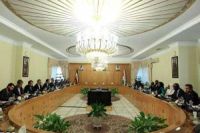 Burundi President Pierre NKurunziza and his accompanying delegation met on Wednesday with Iranian businessmen to explore avenues for economic cooperation between the two countries.
According to IRNA, the Iranian and Burundi businessmen exchanged views on various economic issues and examined ways to develop economic cooperation between the two countries.
The two sides also reviewed each other's capabilities and potentials to expand economic cooperation.
The Iranian businessmen and investors voiced their readiness to play active role in various economic projects in Burundi.
Burundi president, for his part, expressed pleasure with the meeting and voiced his country's readiness to invest in the Islamic Republic of Iran.
Prior to the meeting, Burundi officials signed eight memorandums of understanding on expansion of economic cooperation with Iranian counterparts.
The MoUs included cooperation in the fields of agriculture, livestock breeding, technical and engineering services, health and medical treatment, commerce and investment.