Iran
Middle East
North America
Iran Calls Bolton's Claim over Tehran's Role in Fujairah Attacks "Ludicrous"
Iranian Deputy Foreign Minister Seyed Abbas Araqchi denied accusations leveled by US National Security Advisor John Bolton about Tehran's involvement in attacks on four oil tankers near the Emirates' territorial waters.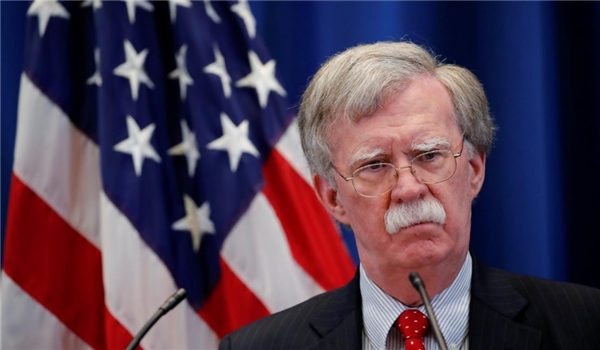 Two Saudi, one Norwegian and one UAE oil tankers were damaged in the result of sabotage operation near the port of Fujairah in the Gulf of Oman in early May. The incident didn't cause any oil spill or casualties.
On Wednesday Bolton claimed that the ships were "almost certainly" damaged by Iranian naval mines, without elaborating on what information his claims were based on.
In an interviwe with RIA Novosti on Wednesday, Araqchi called the claims "ludicrous" and accused Bolton and "other warmongers" of plotting against Iran.
Earlier in the day, the Iranian foreign ministry in similar remarks dismissed the accusation, and blamed Bolton and other members of the B-team for their anti-Tehran plots.
Iranian Foreign Ministry Spokesman Seyed Abbas Mousavi rejected the allegations strongly, saying that they are the product of the "destructive plans and policies thought of by the B-team".
According to Iranian Foreign Minister Mohammad Javad Zarif's earlier tweets in April, the B-Team is made up by Bolton, Israeli Prime Minister Benjamin Netanyahu, Saudi Crown Prince Mohammad bin Salman, and Abu Dhabi Crown Prince Mohammad bin Zayed Al Nahyan.
"Raising such ridiculous allegation in a meeting between two members of the (B-) team who have long-term anti-Iran approaches is not something strange," he added.
Mousavi addressed Bolton and other warmongers, stating that the strategic patience, high vigilance and full defense preparedness of the Islamic Republic of Iran will prevent materialization of their ominous plots for stirring chaos in the region.