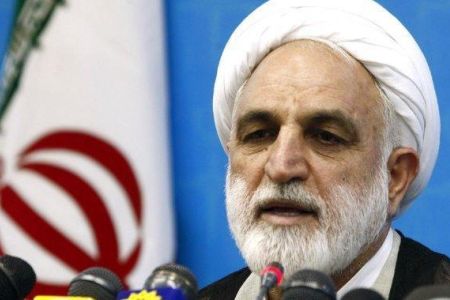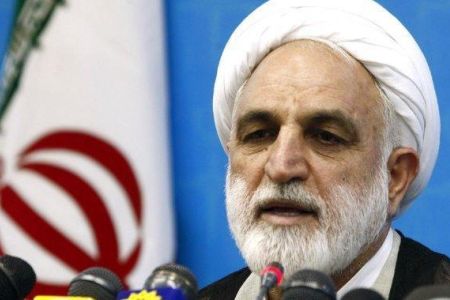 Iran has called for the prosecution of two US officials over inciting the assassination of top commanders of the Islamic Revolution Guards Corps (IRGC).
In a letter on Monday, Iranian Prosecutor General Gholam-Hossein Mohseni-Ejei called on the Interpol to prosecute American officials over provoking US lawmakers to approve the targeted killing of Iranian authorities in a special committee meeting.
"Iran's Prosecutor General Office and the judiciary have opened a case for the two American nationals. The judge has asked Interpol to follow the case. We are providing more documents to the Interpol, so that the two Americans, who have threatened the Iranian commander with assassination, would be prosecuted," Mohseni-Ejei told Press TV.
In October, a number of hard-line American officials urged the US administration to launch covert action against Iran or even "kill" some Iranian officials.
"I'm saying we put our hand around their throat right now in every interest they have," retired US Army General Jack Keane told a hearing of the US House of Representatives' Homeland Security Committee.
Senior advisor to Congress Reuel Marc Gerecht also said "I don't think that you are going to really intimidate these people, get their attention, unless you shoot somebody."
The two US officials also called for the assassination of senior IRGC commanders including Qasem Soleimani.
Following the provocative remarks by Keane and Gerecht, three US officials in a November 22 letter reiterated that the US should damage Iran's infrastructure and top officials by increasing covert operations.
The letter was signed by Chairman of the House Homeland Security Committee Peter King, Chairman of Subcommittee on Oversight, Investigations, and Management Michael McCaul, and Chairman of the Subcommittee on Counterterrorism and Intelligence Patrick Meehan.
US intelligence officials have also confirmed to the Blotter on ABCNews.com that the CIA was given a presidential approval to commence its covert 'black' operations inside Iran in 2007, and about USD 400 million was allocated to damage Iran's government.
Washington began carrying out covert operations after the 2007 approval including the assassination of several Iranian scientists, throwing support behind opposition groups as well as gathering intelligence on Iranian nuclear sites.
Interpol has agreed to relay the request to its office in Washington.