Iran
Iran calls on rival parties in Burkina Faso to show restraint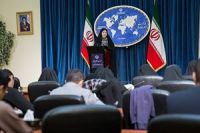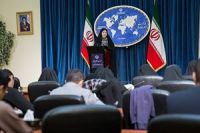 Iran's Foreign Ministry Spokeswoman Marziyeh Afkham asked parties involved in the political crisis in Burkina Faso to exercise restraint and hand over power to a civilian government in the West African country.
According to Tasnim news agency, Afkham said in a statement issued on Wednesday "The Islamic Republic of Iran is pursuing developments in Burkina Faso and sees as very important the need for the two sides' restraint and their efforts to prevent violence and the killing of people."
She also emphasized that Tehran welcomes the decision made by Burkina Faso's military authorities to cede power to civilians and implement the country's constitution.
Afkham expressed the hope that a transitional government and the legal institutions would be formed in Burkina Faso as soon as possible and the necessary moves would be taken in the country for the democratic process in a bid to hold legal elections.
She noted "The Islamic Republic of Iran supports peace, security and the formation of an inclusive and strong government in Burkina Faso with the contribution of all parties and the real representatives of the country's nation."