Iran
Middle East
North America
Qasem Suleimani
Videos
Iran capable of thwarting any threat at any place: Defense minister
Iran's Defense Minister Brigadier General Amir Hatami says the Islamic Republic's 1980-88 Sacred Defense against an invasion by a Western-backed Iraq has resulted in "valuable" achievements.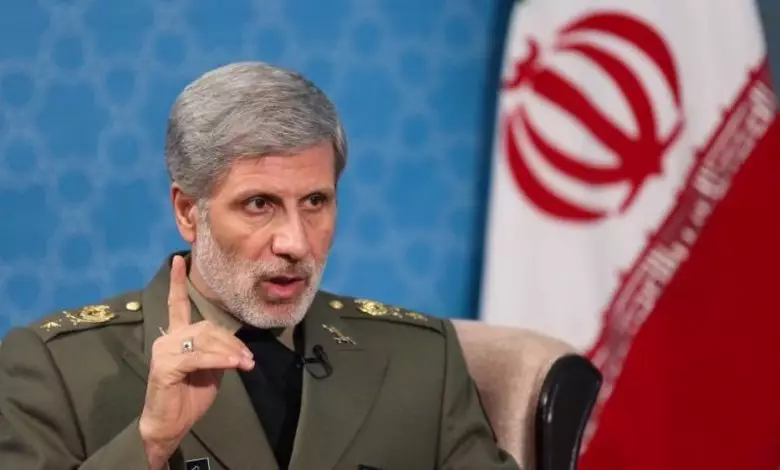 "Iran is in a position in the fields of science, politics, and particularly defense that despite the cruel threats by the hegemonic system, it can detect and thwart any threat at its starting point even outside the borders," Hatami said in an online meeting in Tehran on Tuesday.
Iran is observing the Sacred Defense Week on the 40th anniversary of the start of Iraq's imposed war on the Islamic Republic.
Leader of the Islamic Revolution Ayatollah Seyyed Ali Khamenei addressed an event via video-link in Tehran on Monday, where he said Iran's decisively victorious defense against foreign-backed forces of Iraq's former dictator Saddam Hussein proved that invading the country is a "very costly" undertaking.
Successful engagement in the war, therefore, awarded the country its current level of security, the Leader noted, enumerating the rewards of the Sacred Defense.
Elsewhere in his remarks, the Iranian defense minister said Washington's assassination of top Iranian anti-terror commander Lieutenant General Qassem Soleimani in Iraq early this year was aimed at preventing more US humiliation among its stooges in the region.
He added that Iran reserves the right to avenge General Soleimani's assassination.
Hatami emphasized that resistance will continue until the enemy is evicted from West Asia and the region is cleared of the elements of global arrogance.
US terrorists assassinated General Soleimani, the commander of the Quds Force of the Islamic Revolution Guards Corps (IRGC), along with Abu Mahdi al-Muhandis, deputy head of Iraq's Hashd al-Sha'abi, and their companions by targeting their vehicle outside the Baghdad International Airport on January 3.
The cowardly act of terror was carried out under the direction of President Donald Trump, with the Pentagon taking responsibility for the strike.
General Soleimani is viewed by the world's freedom-seeking people as the key figure in defeating Daesh, the world's most notorious terrorist group, in the Middle East battles.
The commander-in-chief of the IRGC, General Hossein Salami, said on Saturday that Iran will definitely avenge the assassination, but it will only target those who are either directly or indirectly involved in the murder.
"Our promise of avenging the martyrdom of General Soleimani is definite, serious and real. Mr. Trump, do not doubt our revenge, because it is quite definite and serious," Salami said at a joint morning ceremony of the General Staff of the IRGC.
Hatami further noted that Iran has turned into an influential power in the international arena due to resistance of the its nation.
"In addition to defense and political sectors, the Islamic Republic has made valuable achievements in the fields of designing and manufacturing [different products] despite all restrictions and unilateral sanctions."
Iran has an inalienable right to have contacts with the international community, the defense chief said. "While we will not overlook our right, we should make more efforts to turn restrictions into opportunities."