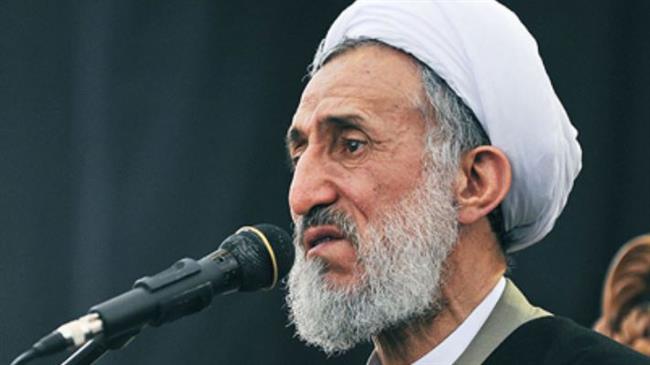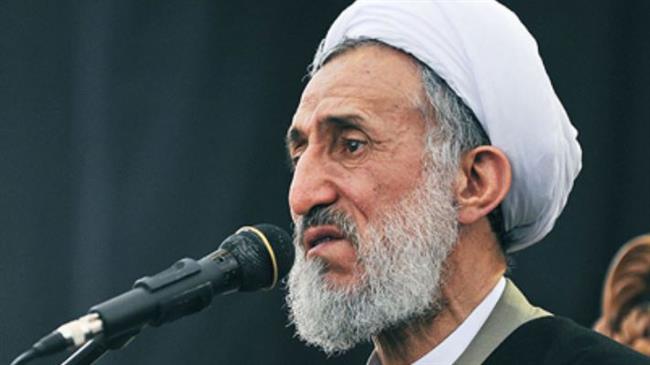 An Iranian cleric has urged the Manama regime to release Bahraini opposition leader Sheikh Ali Salman arrested a few days ago.
Addressing worshippers during Friday Prayers in the Iranian capital, Tehran, Kazem Seddiqi said the Bahrain regime should "heed the warning by [Grand] Ayatollah [Ali Hossein] Sistani (Iraq's most influential cleric) and release Sheikh Salman as soon as possible."
Bahraini forces on Sunday detained Salman who leads the country's main opposition bloc, the al-Wefaq National Islamic Society.
Seddiqi further dismissed Salman's apprehension as "illegal" and "immoral," and added his arrest does not mean the Sunnis are squaring off against the Shias in Bahrain.
"One cannot say that a Sunni minority in the Bahraini government is standing against the majority Shia people, because they (Bahraini rulers) are neither Sunni nor Shia," said the cleric.
"Rather, they (Bahraini rulers) are the United States and Britain's agents who think they can put the brakes on this movement through pressure, imprisonment, [making] arrests, [using] batons and tear gas, and the destruction of mosques and prayer sites," Seddiqi went on to say.
He urged the Bahraini rulers to "come to their senses" and heed international calls for Salman's release.
Bahrain's arrest of Sheikh Salman came as the 49-year-old respected cleric secured a new four-year term in al-Wefaq's general congress last Friday.
Since mid-February 2011, thousands of protesters have held numerous rallies in the streets of Bahrain, calling for the Al Khalifa royal family to relinquish power.