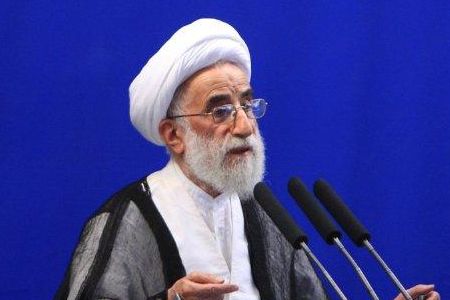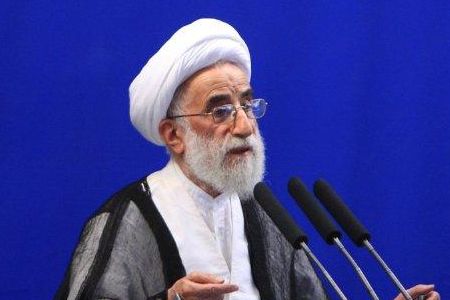 A senior Iranian cleric has warned officials against falling for US advances and efforts to hold talks saying Washington's green lights are never real.
"You have forgotten what they (Americans) have done, you think they have changed… they are the same…," Tehran's interim Friday Prayers leader Ayatollah Ahmad Jannati reminded those who seek negotiations with the United States.
"When they flash a green light it is [always] chicanery and a scam," Ayatollah Jannati cautioned.
The secretary of the Guardian Council recalled efforts by the US to persuade the UN Security Council to approve new anti-Iran sanctions and impose unilateral sanctions on the country.
"They think the Iranian people will give in under sanctions and adversities…but the West's problem is that they do not know the Iranian nation and do not know who they are dealing with."
The senior cleric went on to emphasize the importance of solidarity among Iranians, "from all walks of life," as a significant factor to parry Western pressure.