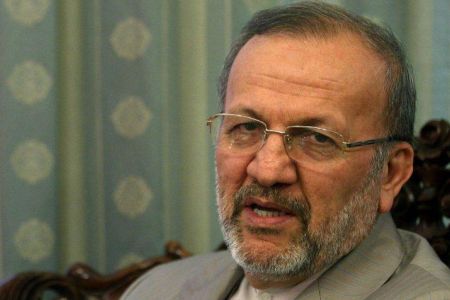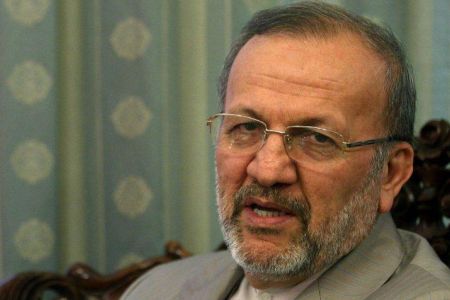 The Iranian foreign minister says the Islamic Republic is committed to making the Middle East a nuclear weapons-free zone and supports international efforts for total nuclear disarmament.
Manouchehr Mottaki made the remarks at a joint press conference with Senegalese Foreign Minister Madicke Niang in Tehran on Friday.
He also criticized the major powers for not showing serious support for the efforts to make the Middle East a nuclear weapons-free zone and to totally eradicate nuclear weapons across the globe.
Niang lauded Iran's efforts in the drive for total nuclear disarmament, saying, "The launch of the Bushehr nuclear power plant to generate electricity can prove to the world that using nuclear energy for peaceful purposes is a reality."
Pointing to the growing need for energy, the Senegalese foreign minister said nuclear energy is cheap and safe, and Iran has been very successful in its nuclear program, which aims to produce electricity.
Mottaki said, "The Islamic Republic stated its transparent stance on nuclear weapons at Tehran's international conference on nuclear disarmament."
He went on to say that the modern world needs a convention that would make it illegal for any country to possess nuclear weapons, adding, "We believe that all countries should work toward complete nuclear disarmament. There should be no exception."
Tehran hosted an international conference on nuclear disarmament entitled Nuclear Energy For All, Nuclear Weapons For None from April 17 to 18, 2010.
Iran is a signatory to the Nuclear Non-Proliferation Treaty (NPT) and thus has the right to enrich uranium to produce fuel.
And the International Atomic Energy Agency (IAEA) has conducted numerous inspections of Iran's nuclear facilities but has never found any evidence showing that Iran's civilian nuclear program has been diverted to nuclear weapons production.