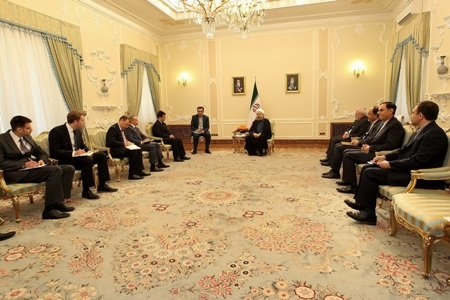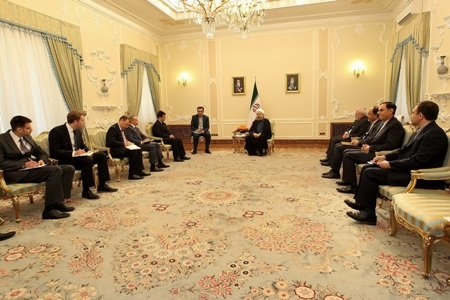 Iranian President Hassan Rouhani called Ukraine as a friend of the Islamic Republic of Iran in the region and stressed that Tehran welcomes expansion of ties with Kiev in all areas.
Speaking during a meeting with Ukrainian Foreign Minister Pavlo Klimkin here on Sunday, President Rouhani said the relations between Iran and Ukraine is beneficial and ever-growing.
He underlined that Iran calls for the strengthening of friendly relations with the European country.
Pointing to the extensive capabilities and capacities for cooperation between the two countries, including in the areas of energy and transit, Rouhani said the facilities could apply for strengthening the regional cooperation especially in the economic field.
Boosting cooperation in private sectors of the two countries is necessary, Rouhani said noting that banking cooperation can pave the way for the development of economic and trade relations between Iran and Ukraine.
He added that the two countries can also expand cooperation in the fields of culture, science, technology and tourism.
President Rouhani underlined that Iran attaches great importance to the peace and stability in Eastern Europe. "Negotiations, political dialogue and peaceful solutions are the only ways to resolve regional issues and to secure a lasting peace," he added.
Pavlo Klimkin, for his part, described Iran a country with rich culture and profound history. He said Kiev is willing to hold close relations with Iran, one which is deep and forward.
"In a roadmap designed to deepen ties between Tehran and Kiev, we call for close relations with the Islamic Republic of Iran in all areas, including in the economic, agriculture and energy fields," Klimkin underlined.
He also presented a report of the Joint Commission meeting between the two countries and said cooperation in the fields of tourism, culture and science is essential and will lead to a better understanding between the two nations.