Yemen
Iran concerned over Yemeni protesters crack down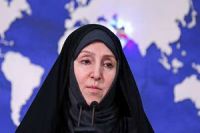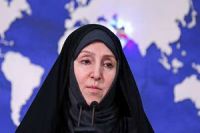 Iran's Foreign Ministry Spokeswoman Marzieh Afkham expressed concern over the crack downs of peaceful protestors in Yemen.
According to IRNA, she said on Wednesday Iran urges all political parties and the government in Yemen to avoid violence and act upon common sense.
Afkham said that the crisis in Yemen should be resolved in a political process with the participation of all Yemeni parties.
Yemen has been in turmoil since pro-democracy protests forced autocratic President Ali Abdullah Saleh to step down in 2012 after 33 years in power.
People in Yemen have held daily protests across the country over the past weeks, protesting at the fuel prices and demanding the government step down.
The Yemeni army and security forces have on numerous occasions used force against the protesters. But the crackdown has so far failed to stop the protests.
The Houthi movement that played a key role in the popular uprising that forced former dictator Ali Abdullah Saleh to step down in 2012 is now a part of the comprehensively popular protests.