Bahrain
Iran Condemns Continued Detention of Bahraini Cleric as "Unacceptable"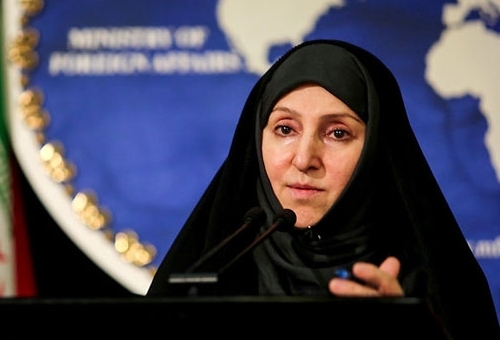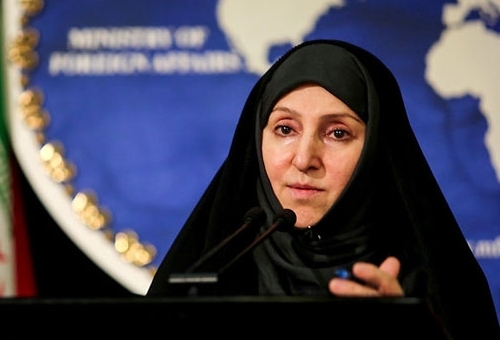 The Iranian foreign ministry deplored the continued detention of Bahrain's Opposition Leader Sheikh Ali Salman by the Al-Khalifa regime, and called on Manama to show flexibility.
"We announce once again that we condemn the detention of protesters, leaders of different Islamic groups and political communities and declare again that continued detention of Sheikh Ali Salman and the blocked activity of a lawful society (Al-Wefaq National Islamic Society) in the country is not acceptable," Foreign Ministry Spokeswoman Marziyeh Afkham told reporters in her weekly press conference in Tehran on Wednesday.
"We hope that the Bahraini government will deal with this issue with more flexibility, and that political talks will become possible in Bahrain," she added.
Stressing that the current security approach is not beneficial to the Bahraini people and government, Afkham said, "We hope that they will hear the protestors' voice and give a logical response to these voices and demands."
Many world states and bodies have warned Manama to release the opposition leader.
Last month and following Salman's detention, Iran's Foreign Minister Mohammad Javad Zarif warned Manama to set him free immediately.
"Coercive confrontation with (Bahraini) people's respected leaders who have never ceased their peaceful manners in pursuing people's demands despite the political and security conditions in recent years will further complicate the situation and also increase dangers and threats," Zarif said in reaction to the Bahraini regime's apprehension of Sheikh Salman.
The Iranian foreign minister called for the immediate release of the leader of Bahrain's Al-Wefaq National Islamic Society.
"The reaction shown by the international bodies and (world) religious authorities (to this issue) displays that he (Sheikh Salman) is highly-respected and his moderate behavior and Al-Wefaq Society have popular and international acceptability," Zarif said.
In late December, the UN High Commissioner for Human Rights (OHCHR) called on Bahrain to release Sheikh Salman.
OHCHR Spokesperson Liz Throssell called for the immediate release of Sheikh Salman "as well as all other persons convicted or detained for merely exercising their fundamental rights to freedom of expression and assembly".
Sheikh Salman is charged with "promoting regime change by force, threats, and illegal means and of insulting the Interior Ministry publicly", said Bahraini Prosecutor Nayef Mahmud.
The European Union also warned that the arrest of the al-Wefaq National Islamic Society's leader by the Bahraini regime "carries the risk of jeopardizing an already difficult political and security situation".
Both the UN and the EU have urged that the only way out of Bahrain's current crisis is dialogue and national reconciliation.
Bahrain has been witnessing almost daily protests against the Al Khalifa dynasty since early 2011, when an uprising began in the kingdom. Since then, thousands of protesters have held numerous rallies in the streets of Bahrain, calling on the Al Khalifa royal family to relinquish power.