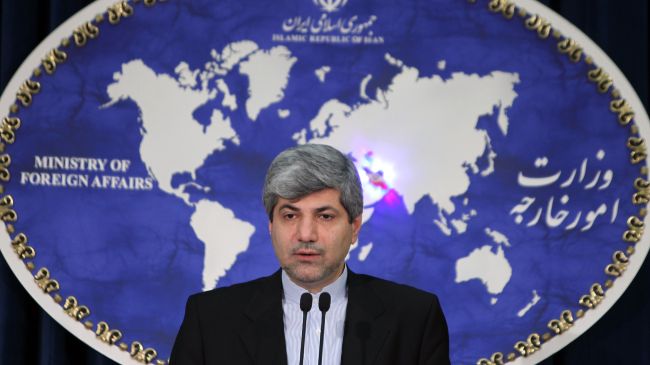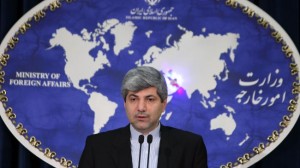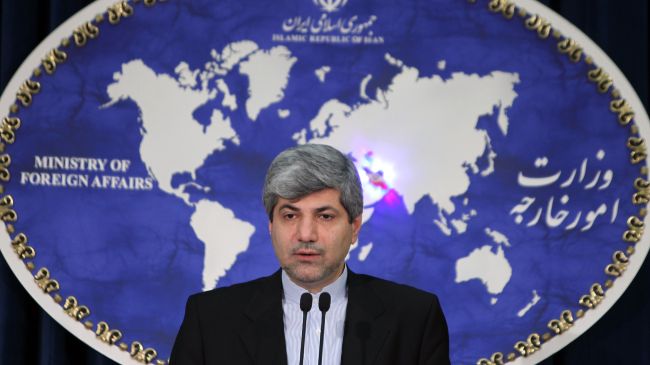 Iran's Foreign Ministry Spokesman Ramin Mehmanparast has strongly condemned execution of soldiers and innocent people by foreign-backed insurgents in Syria.
The Islamic Republic of Iran strongly condemns the terrorist groups' criminal and anti-human rights act of executing soldiers and innocent people in Syria, Mehmanparast said on Saturday.
He added that, Iran holds the supporters of terrorist and armed groups responsible for the repetition of such calamities.
"It is certain that, efforts by the West and some regional countries to create security void in Syria will result in the escalation of instability and insecurity in the region," Mehmanparast noted.
Iran's Foreign Ministry Spokesman further stressed that Tehran considers improving security along Syrian borders, supporting the initiative of the UN-Arab League Special Envoy to Syria Lakhdar Brahimi, and establishing a democratic process via national talks as only reasonable and peaceful solutions for the Syrian crisis.
On Thursday, a grisly video footage was circulated on the web showing foreign-backed insurgents killing Syrian soldiers execution-style at a checkpoint in the crisis-hit country.
In the footage, which was reportedly filmed at Hamisho checkpoint west of the northwestern city of Saraqeb, the insurgents beat about 10 soldiers before executing them with automatic rifles.
Syria has been experiencing unrest since March 2011. Many people, including large numbers of army and security personnel, have been killed in the turmoil.