Syria
Iran condemns terrorist attack in Homs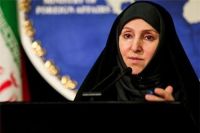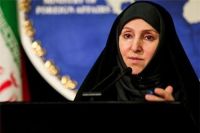 Iran has strongly condemned a terrorist attack in the Syrian city of Homs.
Iran's Foreign Ministry Spokeswoman, Marzieh Afkham, strongly condemned last Wednesday's terrorist attack in the Syrian city of Homs, stressing that this is just one example of hundreds of terrorist crimes which have been perpetrated in Syria, by various terrorist groups which are supported and funded "from abroad".
Marzieh Afkham said it was deplorable that the United Nations was effectively ignoring the root causes of the violence in Syria, turning a blind eye to those who were responsible for committing horrendous crimes in Syria.
Afkham pointedly added: "Those who have aided and abetted terrorist crimes in Syria for the past four years — crimes which have been committed against Syrian civilians, particularly women and children – are today hiding under the cloak of a so-called "anti-terrorism coalition".
The Iranian foreign ministry spokeswoman went on to express the sympathies of the Iranian government and the Iranian nation for the casualties and victims of this terrorist outrage – a callous terrorist attack which occurred in Homs on Wednesday. She pointedly added: "Iran calls on all Western countries which claim to fight terrorism, to stop funding and arming these terrorist groups which are wreaking havoc in Syria".
Syrian television reported on Wednesday that two powerful explosions, one near a school and the other near a hospital, in the city of Homs had claimed the lives of at least eighteen Syrians, many of them children.
The terrorist blasts rocked the city in central Syria.