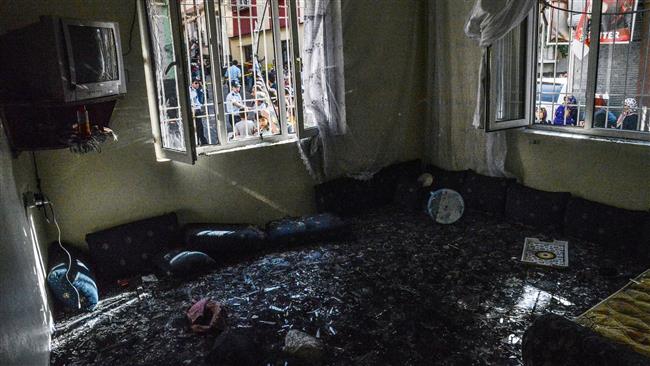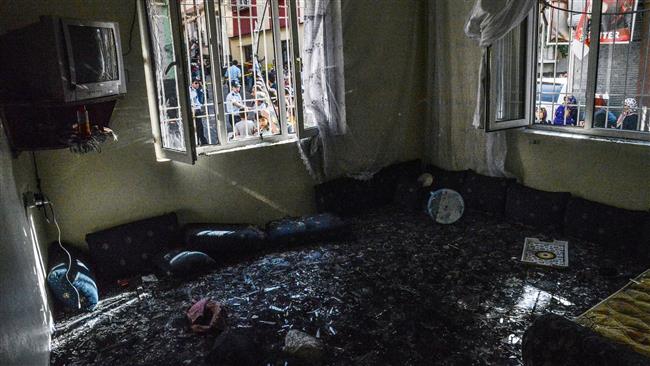 Iranian Foreign Ministry spokesman, Bahram Qasemi, has strongly condemned a bomb blast targeting a wedding ceremony in Turkey's southeastern province of Gaziantep.
"Carrying out such terrorist acts in a wedding ceremony and the killing of defenseless people and civilians once again clearly displayed the ominous and anti-human goals of Takfiri terrorism," Qasemi said on Sunday.
He added that such acts of terror showed how the ominous and dangerous phenomenon of terrorism threatens the international community in order to achieve its inhuman goals.
"These Takfiri extremist measures have targeted the peace and stability of regional countries and require firm countermeasures from regional countries to contain this violent phenomenon," the Iranian spokesperson pointed out.
At least 51 people were killed and more than 69 injured in the terror attack which took place in the Sahinbey district's Akdere neighborhood late on Saturday.