Iran
Middle East
Palestine
Iran Condemns Zionist 'israeli' Attack on Nablus
Iranian Foreign Ministry Spokesperson Nasser Kanaani condemned the Zionist regime's violence against Palestinian people in the West Bank city of Nablus.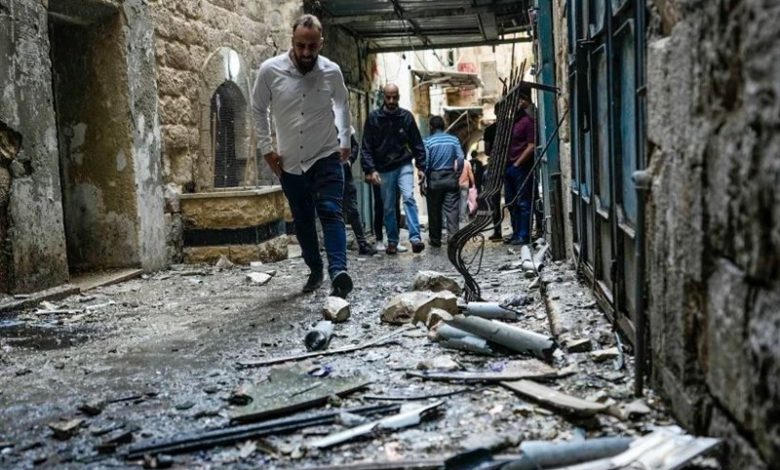 In a statement on Tuesday, Kanaani denounced the continuation of the Israeli crimes and acts of terrorism in the West Bank, including besieging and attacking Nablus, calling on the international community to take action to stop and condemn the Zionist regime's genocide in Palestine.
The spokesman praised the courageous resistance of the Palestinian people, including the youths in al-Quds, Jenin and Nablus, urging the world's nations and governments to support the struggle of the Palestinian people until an end to the Israeli occupation.
Criticizing the hypocritical and dual positions of the US and some Western countries over human rights, he said their unconditional support for the usurper Zionist regime and its daily crimes against the oppressed Palestinian people are the greatest manifestation of human rights violations which are being committed in the course of consecutive decades, the Foreign Ministry's website reported.
The Israeli military has imposed a strict siege on Nablus since October 11, blocking the city's entrances with military checkpoints and earth mounds, while Israeli drones constantly hover over the northern West Bank city.
The siege came in the wake of a shooting attack carried out by the Palestinian resistance group Lion's Den near Nablus in which an Israeli soldier was killed.
The siege, which Israeli officials said will continue until further notice, has had economic repercussions on a city that has a particular industrial and commercial importance for the West Bank.