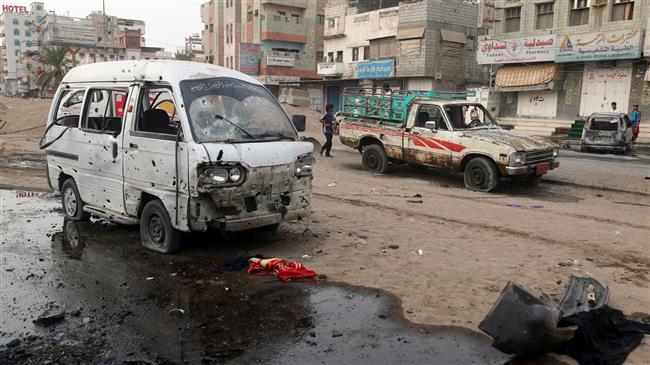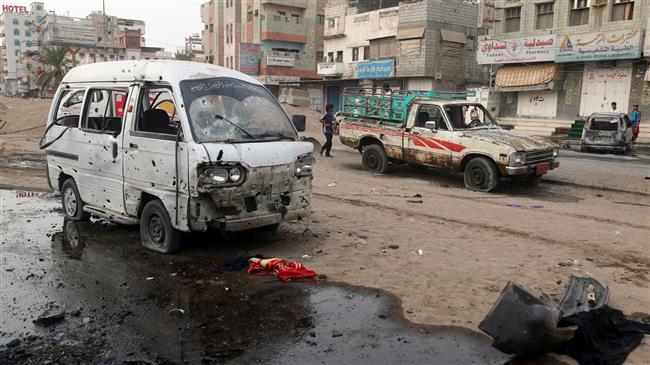 Iran has strongly condemned recent airstrikes by a Saudi Arabia-led coalition that killed scores of people in the western Yemeni province of al-Hudaydah.
Iran's Foreign Ministry spokesman Bahram Qassemi called the attacks the continuation of the Saudi-led alliance's "horrifying genocide" of the people of the impoverished country.
The coalition was slaughtering and taking revenge on the Yemenis by attacking civilian targets "to make up for its frustration and defeats on the battleground," Qassemi said.
"This is nothing other than a serious war crime," he asserted, saying the continuation of the atrocities of the Saudi-led alliance in the face of the silence of the international community had "worryingly aggravated the situation of the Yemenis."
The spokesman finally warned against the "normalization" of the atrocities that the Saudi-led alliance was committing in Yemen in the eyes of the international community.
Earlier in the day, at least 55 people were killed after warplanes of the Saudi-led military coalition hit a hospital and a fishing harbor in al-Hudaydah.
At least 55 people killed after Saudi warplanes hit a hospital and a fishing harbor in Yemen's Hudaydah.
A day earlier, at least nine fishermen were killed after Saudi-led warplanes targeted their ship off the coast of Hudaydah.
Yemen's Health Ministry said the strikes also left at least 130 wounded, some in critical condition.
The coalition has been attacking Yemen since March 2015 to restore power to its former Saudi-allied officials. The invasion has killed thousands, and placed the country on the edge of outright famine.
The allies have now turned their focus on al-Hudaydah's provincial capital. The port city receives the bulk of the war-battered country's imports, prompting international organizations to warn the coalition against keeping up its assaults.