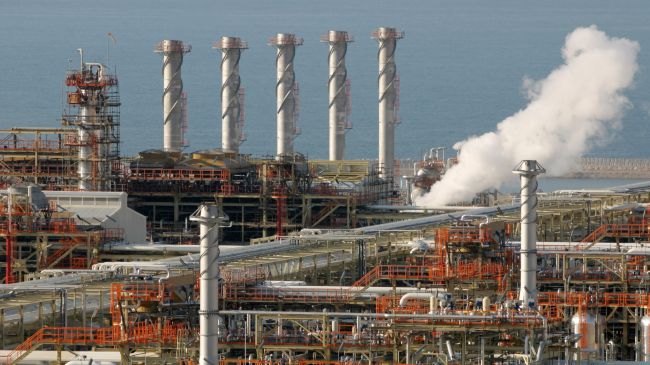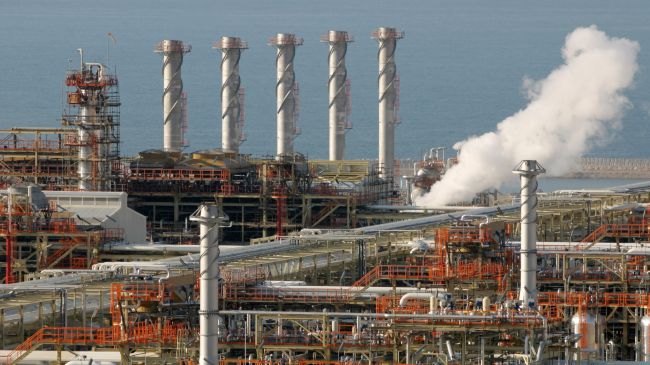 Iran has exported more than one billion dollars worth of gas condensate from the giant offshore South Pars gas field in the month ending October 21, a senior customs official says.
Ahmad Pour-Heidar, director of Pars Special Economic Energy Zone (PSEEZ) Customs Office, said on Sunday that non-oil and condensate exports from South Pars weighed nearly two million tons, valued at over one billion dollars, showing respective increases of 14 and 5 percent in terms of weight and value compared to the same period of last Iranian calendar year [ended March 19, 2012].
Meanwhile, a deputy oil minister said tens of billions of dollars have been invested in South Pars development projects.
Mohsen Khojasteh-Mehr noted that South Pars holds eight percent of the world's and half of Iran's natural gas reserves, adding, "PSEEZ is the biggest industrial complex and the most significant value chain in the [Iranian] oil industry whose development guarantees the country's future economic growth."
Earlier this month, Managing Director of Pars Oil and Gas Company Mousa Souri said Iran's natural gas production from South Pars gas field would hit 800 million cubic meters per day before the end of 2015, which will exceed the neighboring Qatar's output from the field.
Iran, which sits on the world's second largest natural gas reserves after Russia, has been trying to enhance its gas production by increasing foreign and domestic investments, especially in its South Pars gas field.
The South Pars gas field covers an area of 9,700 square kilometers, 3,700 square kilometers of which are in Iran's territorial waters in the Persian Gulf. The remaining 6,000 square kilometers are situated in Qatar's territorial waters.
The Iranian gas field holds 14 trillion cubic meters of natural gas and more than 18 billion barrels of LNG resources.