Iraq
Iran Congratulates Liberation of Jurf Al-Sakhar to Iraqi Gov't, Nation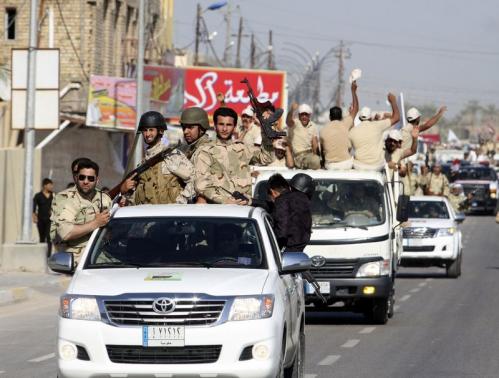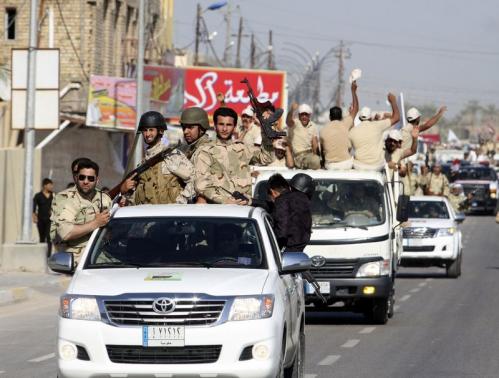 An Iranian deputy foreign minister extended his felicitations to the Iraqi armed forces, government and nation on the recapture of Jurf al-Sakhar town near Baghdad, stressing that the victory testifies to the Iraqi and Syrian Armies' might and power to overcome the ISIL terrorists.
The Iraqi military, supported by volunteer forces, succeeded in mopping up the ISIL Takfiri terrorists in the town of Jurf al-Sakhar, near the capital Baghdad on Monday.
Iranian Deputy Foreign Minister for Arab and African Affairs Hossein Amir Abdollahian congratulated the Iraqi nation, government, and armed forces on the victory.
"The mop-up operation in Jurf al-Sakhar by the Iraqi armed and volunteer forces and without foreign intervention can serve as the best example for freeing and clearing areas in Iraq and Syria of Takfiri terrorists," Amir Abdollahian stressed.
"This successful operation proved that the Iraqi government and people defend their sovereignty, independence, national unity, and territorial integrity," he added.
The ISIL terrorists control large areas of Syria's East and North. The group first sent its militants into Iraq in June, seizing large parts of land along the border between Syria and Iraq.
They have been carrying out horrific acts of violence, including public decapitations and crucifixions, against all Iraqi communities such as Shias, Sunnis, Kurds, Christians, Ezadi Kurds and others.
The West and its regional allies, including Qatar, Saudi Arabia, and Turkey, are giving financial and military support to the militants.