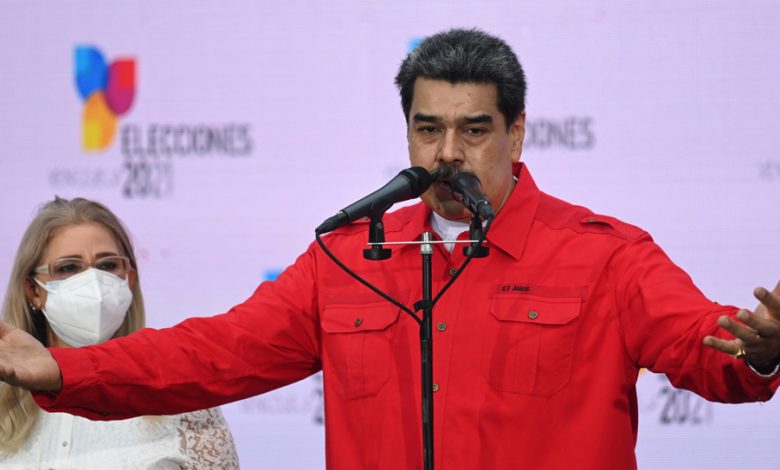 Iran has congratulated the Venezuelan government and people on the "successful and transparent" holding of important local and regional elections in the Latin American state.
Iranian Foreign Ministry Spokesman Saeed Khatibzadeh extended congratulations to the "brotherly and friendly" Venezuelan nation and government and said the gubernatorial and mayoral elections were a "beautiful manifestation of democracy and the unity between the people and the government for building a better future."
"The Islamic Republic of Iran expresses its support for and solidarity with Venezuela," Khatibzadeh said.
Venezuelans on Sunday went to the polls in regional and local elections, with the participation of over 70,000 candidates, including opposition figure, amid a long political and economic crisis in the South American country.
More than 21 million Venezuelans were eligible to participate. The voters were set to elect more than 3,000 state governors, mayors and city council members during Sunday's elections.
Over 130 international monitors, mostly from the European Union, were present at around 1,000 of the 14,400 voting centers to observe the elections.
Venezuelan President Nicolas Maduro's ruling United Socialist Party on Monday claimed sweeping victory in the country's first elections to include top opposition parties in nearly four years.
Maduro's leftist party won 20 of the 23 gubernatorial offices and the mayorship of the capital Caracas, the National Electoral Council (CNE) announced.
The voter turnout was around 41.8%, according to an initial announcement by the electoral council.