Iran
'Iran contributes to global security'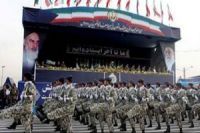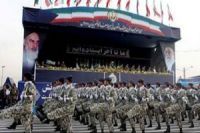 Iran's President Mahmoud Ahmadinejad says the Islamic Republic has always contributed to regional and international security.
According to Press TV, speaking during a ceremony at Imam Khomeini's Mausoleum in the south of the Iranian capital on Thursday on the occasion of the National Army Day, the Iranian president praised the country's military progress and achievements during recent years.
Ahmadinejad pointed out the Iranian Army is a role model for other independent armies across the world.
Ahmadinejad said "I am confident that the Army of the Islamic Republic of Iran presently serves as an appropriate model for all independent armies of the world."
He emphasized that a nation requires power to safeguard its independence and take steps towards progress.
Units of the Iranian Army staged parades on the occasion of the National Army Day to display the country's defensive and military capabilities and might.
The country's latest indigenous military hardware including unmanned aerial vehicles (UAVs) put on display during the parades in Tehran.
Senior Iranian officials and a host of top military commanders attended the ceremony.
The occasion marks the establishment of the Islamic Republic's Army.