Iran
Iran Coronavirus death toll: Triple digits to double digits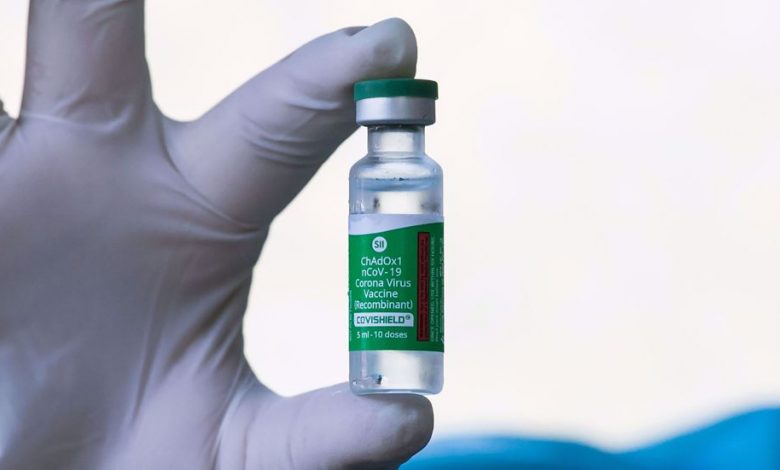 Despite crippling sanctions and limitations, Iran has launched the clinical trials of a domestically produced coronavirus vaccine.
The world is approaching a milestone 100 million coronavirus cases, with about 55 million recoveries. There have been over two million deaths.
Iran is one of the most severely affected countries, with 10 cities declared red zones. However, its toll has been reduced to a fraction of what it was not very long ago. As of 25 January 2021, there were 1.16 million recoveries out of 1.37 million registered COVID-positive cases with 57,294 deaths in Iran.
US sanctions and a strained economy have meant less than average fiscal space, and therefore partially haphazard restrictive protocols being put into place.
It is astonishing that Iran has brought its corona death toll down to a 4th or 5th of what it was, that is from 400-500 deaths a day, to 70-80+ deaths a day in a very short time.
More than eight Iranian companies and universities are currently working on a COVID-19 vaccine. And Iran also launched human trials of its first domestic COVID-19 vaccine candidate late in December.
But vaccine production, or administration, is not the primarily important step in bringing the pandemic under control.
Controlling the disease and breaking the virus transmission chain is the most important task we can do to take the outbreak under control which has several requirements that must be met, the most significant of which is that people observe social distancing, using face masks, and adhering to public health guidelines. Thankfully, measures have been taken in the country in the past few months that have raised awareness among the people, and as a result, the new wave of the disease was brought under control.

Dr Hassan Abolghassemi, Dean, Baquyatollah University of Medical Science
It is true that restrictive measures had been haphazard, however, that doesn't hold for all waves of the pandemic, which is why Iran finally got results.
Protocols enacted to battle pandemic
We passed the first and second waves by issuing lockdowns and preventing people from going outside their homes. But we acted smartly during the third wave by dividing cities into different zones and imposing travel restrictions based on the condition in that specific city. We monitored people's cell phones, enabling us to prevent those who had contracted the disease from traveling. The airports are now being checked and we have been increasing the number of coronavirus tests to several thousand. Our testing capacity was dramatically increased. The combination of these measures, namely early detection, isolation, and intelligent quarantines helped us to rein in the disease.

Dr Mostafa Ghanei, National Coronavirus Vaccine Committee, Chairman
The national electronic health record (EHR) system
Iran established a national electronic health record (EHR) system in which every citizen is registered with a national ID number that helped health networks start early detection of infected cases.
Afflicted citizens could thereby be isolated. The most vulnerable were prevented from referring to the hospital in cities. As for prevention, impoverished suburban residents reportedly had masks distributed to them.
We were able to control the disease in the country. Fortunately, the number of cases is now very low. The number of new patients has actually reduced to a third or a quarter of what it used to be. Our hospitalizations have dropped dramatically. We have closed many COVID-19 wards in university hospitals and those belonging to the Ministry of Health and the Army. Our ICUs which had no empty beds to receive COVID cases are now accepting other patients. However, some hospitals still house coronavirus-positive patients.

Dr Masoud Mardani, National Covid-19 Committee (Task Force)
Iran has made impressive progress
Iran is one of the top five manufacturers of coronavirus antigen-based rapid detection kits in the world, and it rapidly established a decentralized laboratory testing for Covid-19. Homegrown antibody rapid test can detect coronavirus in 15 to 20 minutes, with over 85 percent detection power, which is higher than PCR tests.
The Islamic Republic of Iran has a strong primary health care system, and with a production surge in a reasonable time, and multisectoral response to the corona crisis, it has achieved some impressive results, which it hopes to sustain.
On 14 January, Iran's daily death toll from the COVID-19 pandemic was reported at 81, marking a two-digit rate for the second week, and the lowest fatality rate in 7 months.
The Shifa Pharmed vaccine
Shifa Pharmed has already cleared animal trials for ITS vaccine. And it aims to complete limited tests on 56 volunteers in its initial stage; tests expected to last a month.
There are two countries that are producing vaccines in the region, one is Iran and the other, Egypt. But if you have a look at the UNICEF website, Iran is the only name mentioned as a producer of covid-19 vaccines. The country they didn't want to have a vaccine, is now producing it itself. The other point is that we in the Biotechnology Development Headquarters have supported all forms of vaccines to be developed. So, we will have a variety of vaccines in the coming months, God willing.

Shifa Pharmed, Spokesperson
Most prominent vaccines currently under development
Among the top three emergency use vaccines you see the US's Pfizer vaccine and the UK's Oxford-AstraZeneca, which Iran found no use for; not even for the 150.000 Pfizer shots the US wanted to donate to this country. There are several reasons for this.
The Baquyatollah University of Medical Science is making its own vaccine and treats corona patients utilizing crisis doctors with experience in war zones.
Vaccine politics
There is a drug right now called Cyclophosphamide. This drug, which also happens to be produced by Pfizer; you cannot find a vial of the drug in Iran. I wonder how Pfizer, which failed to provide us with Cyclophosphamide because of the U-S sanctions, has become kind enough to give us the vaccine as a gift. This proves they're politicizing the matter. That is, they first put pressure on a nation and refuse to provide it with food and medicine, and then give out a gift to whitewash their crimes. We should not be fooled by these things. We have been accustomed to this behavior for years.

Dr Hassan Abolghassemi, Dean, Baquyatollah University of Medical Science
Pfizer and Moderna vaccines; prohibitive cost and transit conditions
The Pfizer and Moderna vaccines were never seriously considered for Iran due to their high prices, transportation problems, and the need to be kept extremely cold, according to Mohammad-Reza Zafarghandi, head of the Iranian Medical Council.
Iran deems its home-made vaccine to be more reliable than many foreign-made vaccines, but it takes a long time to be approved. As a result the country plans to import some two million doses of COVID-19 vaccines from India, China, and Russia by the end of the current Iranian calendar year (March 21).
We, on the vaccine committee, know that vaccines and drugs are produced differently. When buying a vaccine, you must ask the manufacturing country to produce it for your country specifically. It is not like you go on and take the vaccine from the market. Each country has its specific vaccine and with its own production number. You cannot get this vaccine from anywhere else. It is specific to that country. What the Leader of the Islamic Republic said in his remarks was that we don't trust Britain and the United States in what they will produce when you place an order. This is a bigger issue and has nothing to do with the types of vaccines.

Dr Mostafa Ghanei, National Coronavirus Vaccine Committee, Chairman
More than 60,000 people signed up for the Shifa Pharmed trial vaccines mid to late December.
Seven other Iranian vaccines are expected to clear animal trials by late February.
The vaccine that Baqiyatallah University of Medical Sciences worked on is a recombinant type. We hope that it will reach the human trial phase by March. We are now in the animal phase. The vaccine has been tested on monkeys and given very good results. It was previously tested on smaller animals such as mice, which also had very promising results. We hope to be able to successfully prepare the vaccine and pass the human trial phase.

Dr Hassan Abolghassemi, Dean, Baquyatollah University of Medical Science
Iran had reached an agreement to pay for 16.8 million doses of vaccines from COVAX, a global initiative under the World Health Organization (WHO) that aims to ensure equitable access to vaccines for all countries, using central bank funds held in South Korea amounting to $7 billion. But a day later it decided against that, for fear its money could be seized by US intermediary banks.
Instead, Iran attempted to buy one million doses of a vaccine from China, said Karim Hemmati, the head of the Iranian Red Crescent Society.
Soberna 02
January produced an inspiring joint effort: Iran and Cuba began trials of a joint COVID-19 vaccine. Both countries, having long suffered illegal US sanctions decided on a little self-help to turn the tables.
Consequently Cuba's Soberana 02, the most advanced of Cuba's four vaccine candidates, was set to be developed in cooperation between Cuba's Finlay Vaccine Institute and Iran's Pasteur Institute.
The last stage of the clinical trials of the Cuban vaccine, Soberana 2, is to be carried out in Iran.
Technology transfer and joint production were preconditions for allowing human testing in the country.
The vaccine Iran and Cuba are working on has a feature called recombinant DNA technology. We first collaborated with Cuba about 25 or 6 years ago to transfer the technology to make the hepatitis B vaccine. Since 1993, all people born in the Islamic Republic of Iran have been vaccinated against hepatitis B free of charge. Now, this Cuban vaccine, in collaboration with the Pasteur Institute, has the same DNA recombinant technology which will undergo clinical trials in the near future, God willing.

Dr Masoud Mardani, National Covid-19 Committee (Task Force)
Amid concerns over a 4th wave of the pandemic, Iran's race for a homegrown vaccine continues.
But in the meantime it plans to carry out a national anti-COVID-19 vaccination scheme in February, with imported vaccines as well as homegrown ones.
Four phase inoculation
The question is, in what order? The country has a 4-phase plan in place, to prioritize vulnerable groups.
The corona combat headquarters spokesperson stressed: Vaccination will begin before year-end in 4 phases, the first two phases of which will reduce the death toll.
Iran has made software connected to the unified health network which will pinpoint exactly how many vulnerable groups exist in each province and city, and how many vaccines they must receive.
Another software program has also been developed, for people to enter in their age, occupation, and background illness, to see in which phase they can get their inoculation.
After developing the vaccine, you'll get to the mass-production phase. We anticipated this and investigated the facilities we can use in the country to be able to mass-produce the vaccine. There's a vaccine which we can make large numbers of, and make it available to the public by June. We also believe that we can prepare more than 1.5 million doses per month of the recombinant DNA vaccine.

Dr Hassan Abolghassemi, Dean, Baquyatollah University of Medical Science
How vaccinations will be prioritized
The first phase will see the following groups vaccinated: Health workers in direct contact with the corona-infected, care-home workers, chemical warfare victims, and war veterans with respiratory or over 50 percent damage. Also undertakers and the mentally and physically frail, are in the phase one category, which covers some 1 million 300 thousand people.
We are a country where we vaccinated against polio in a way that the world did not believe when we managed to inoculate everyone in one month. In other countries, a maximum of 700,000 people are vaccinated per week. If we want to proceed at the same rate in Iran, 10 million people could take the jabs, which is far fewer than the 80 million people living in Iran.

Dr Mostafa Ghanei, National Coronavirus Vaccine Committee, Chairman
Phase 2 is to cover other high-risk groups such as over-65-year-olds and those with background illnesses from age 16 to 64.
Intent of each phase
Phase 1 and 2 vaccinations are to reduce the death rate, but with phases 3 and 4, hopes are the spread of the virus will come to a halt by breaking the viral chain.
Fortunately, Iran was introduced as a model in the Middle East in terms of transparency of case reports in the last meeting of the World Health Organization in the Eastern Mediterranean Region. I'm confident that cases in the UAE, Saudi Arabia, and countries including Iraq and Afghanistan are much more than in Iran. But either some of these countries, like Iraq and Afghanistan lack the ability and facilities to accurately detect and report cases, or some, like Iran's southern neighbors in the Persian Gulf who have the capabilities, intentionally choose not to announce the data.

Dr Masoud Mardani, National Covid-19 Committee (Task Force)
Phase 3 is to cover densely populated centers such as barracks, prisons, winter shelters for the homeless, immigrant camps, transportation personnel, teachers, bank employees and anyone at lower risk than the phase two group.
Finally, phase 4 covers the general population.
Iran with a good health network has set up vaccination stops at 400 hospitals, as well as equipping 4000 local health centers and care homes for vaccinations.
Easier said than done
It all sounds so easy, in theory, but the path to reducing the death toll and attempting a vaccine has been a rocky road. Our doctors tell of some challenges the country and its medical workers faced.
Imposing restrictions poses enormous challenges in any society. The first problem that arises is economic issues.

When you order that the markets close at 6 pm, the shopkeeper may not be able to even afford the rent. According to the official information published by the Statistical Center of Iran gathered from across the country, people's main sources of income over the past year were either from renting their houses or interests they received on their bank deposits.

That is, most businesses have run into problems in the past year. Unfortunately, the government has been unable to pay for damages inflicted on Iranian families due to the sanctions.

Dr Masoud Mardani, National Covid-19 Committee (Task Force)
Another challenge with imposing restrictions was that a lot of people took the disease too lightly and spread it in their families. "In hospitals we got to see families who took precautions for 8 months, then suddenly thought what the hell, and took off for Mashad city. And well, they all caught COVID-19," Said Dr Mardani
Our universities, pharmacy faculties, and biotechnology systems that were developed after the Islamic Revolution are unique. We may be among the top 10 countries in the world in terms of drugs and drug development, especially biological drugs. So we do not need to have access to a secret formulation. Many of these are now shared in the world. It's not like the formulations are being kept a secret. When a drug is made, it has a formulation that our scientists can find and access. So far we have done this like other countries. The Indians and Chinese have done the same.

Dr Hassan Abolghassemi, Dean, Baquyatollah University of Medical Science
Traditional medicine to the rescue
Modern technology is not a prerequisite of progress and scientific achievement. Bringing the past to the rescue, Iran decided to dip into its ancient tradition of herbal cures; this time for a very new disease.
Eighty-five research projects on traditional herbal medicine were developed to help contain the coronavirus pandemic in Iran.
Arman Zargaran, an advisor to the traditional medicine office at the Ministry of Health, said that some of these medicinal herbs were even able to halve the hospitalization period and help patients recover faster.
Also to reduce the burden of the disease, a center offering traditional medicine services to coronavirus patients was inaugurated in Tehran's Shahid Beheshti University of Medical Sciences, early in November.