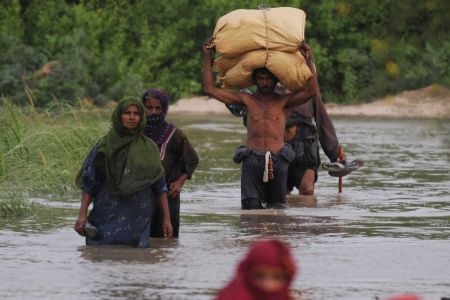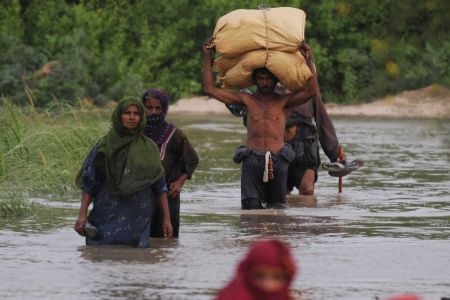 Iranian officials have announced the country is to set a medical state of emergency on its borders with Pakistan, launching a vaccination and health check on immigrants.
Head of the Iranian Health Ministry's Center for Disease Control, Mohammad-Mehdi Gouya, told ISNA that it has been three weeks since the Iranian Health Ministry issued a health alert on its borders with Pakistan.
Last week, the United Nations confirmed the first death from cholera following the destructive floods in Pakistan that have devastated millions in the South Asian country.
"All travelers crossing the Iran-Pakistan border will receive a medical exam, especially a colon exam," Gouya said. "All children entering Iran from the Pakistani border will also receive a polio vaccine."
Gouya further stressed that cholera is certainly a concern and that is why Iran is stepping up efforts to prevent the spread of any contagious disease.
The alert, which was initiated due to a lack of clean drinking water, is expected to remain in effect until the hazard fades.
The World Health Organization (WHO) has warned of the threat of epidemics in flood-hit areas in Pakistan. The WHO fears that up to 300,000 could contract cholera in the aftermath of the floods.
Relief agencies warn that aid is too slow to arrive for millions without clean water, food and shelter in Pakistan's inundated regions.