China
Iran
Middle East
Iran Declares White Biosecurity Status, Efforts to Produce Coronavirus Vaccine
Iran's Civil Defense Organization in a statement on Tuesday declared that no patient infected with coronavirus has been hospitalized in the country, stressing efforts to produce vaccine for the deadly disease.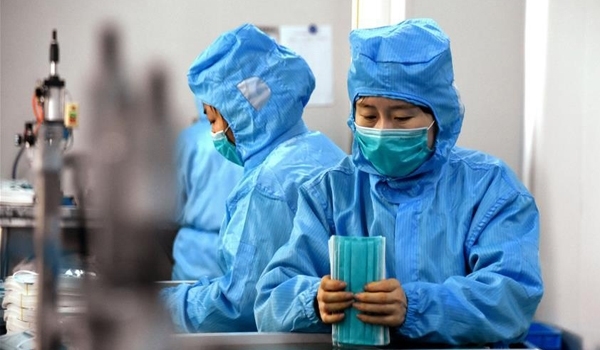 "The general condition of the country is rated white with regard to biosecurity," the statement by the Civil Defense Organization said, stressing preparedness to use all its capacities to fight against biological threats, control the disease and treat possible infections.
"The existing field studies and evidence show that the possibility for the outbreak of this disease in Iran is low," it added.
The Civil Defense Organization announced that it has started research on the disease and is trying to develop an antibody and vaccine for it.
The coronavirus was first seen in in Wuhan, China, late December 2019. It has so far killed 425 and affected over 20,400 people.
Wuhan is in virtual lockdown, and nearly all flights at the city's airport have been canceled and checkpoints block the main roads leading out of town. Authorities have imposed similar lockdowns on more than 10 cities near Wuhan as part of the ongoing containment effort.
The coronavirus has caused alarm because of its similarity to SARS (Severe Acute Respiratory Syndrome), which killed nearly 650 people across mainland China and Hong Kong in 2002-2003. Like SARS, it can spread among people through the respiratory tract. The first case of the new virus was confirmed on December 31, 2019.
The virus has since been detected in Japan, Hong Kong, Macau, South Korea, Taiwan, Thailand, Vietnam, Singapore and the United States.