Iran
Iran defeat Japan in straight sets to win crown at Asian Volleyball Championship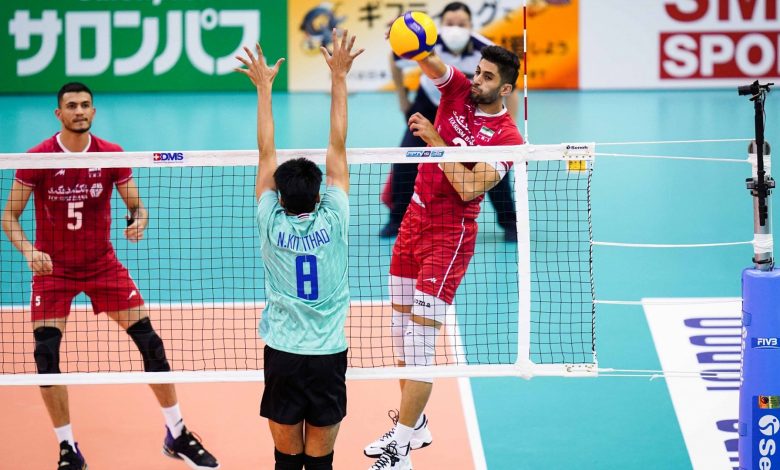 The Iranian men's national volleyball team have trounced Japan in straight sets to claim the top position at the conclusion of the 2021 Asian Men's Volleyball Championship.
On Sunday, Iran succeeded to defend the crown after a thrilling 3-0 (27-25, 25-22, 31-29) final showdown with hosts Japan at the Chiba Port Arena.
Iran's starting lineup comprised of Milad Ebadipour, Meysam Salehi, Javad Karimi, Saber Kazemi, Ali Asghar Mojarad, Amirhossein Toukhteh and Mohammadreza Hazratpour.
The Iranians started the match with vim and vigor. Salehi got into a good tempo with attacks from the left side, and Kazemi added ammunition from the right.
Iranian volleyball players proved strong and solid, and Japan needed to be creative in offense.
The teams played along each side-out, and Iran finally closed out the first set at 27-25.
In the second set, the home team maximized their advantage with the passing unit.
As Iran were putting more pressure in the serve, the Japanese side needed to really cover every nook and cranny of the court and keep the ball in play.
The Iranian team could take the second set 25-22 at the end.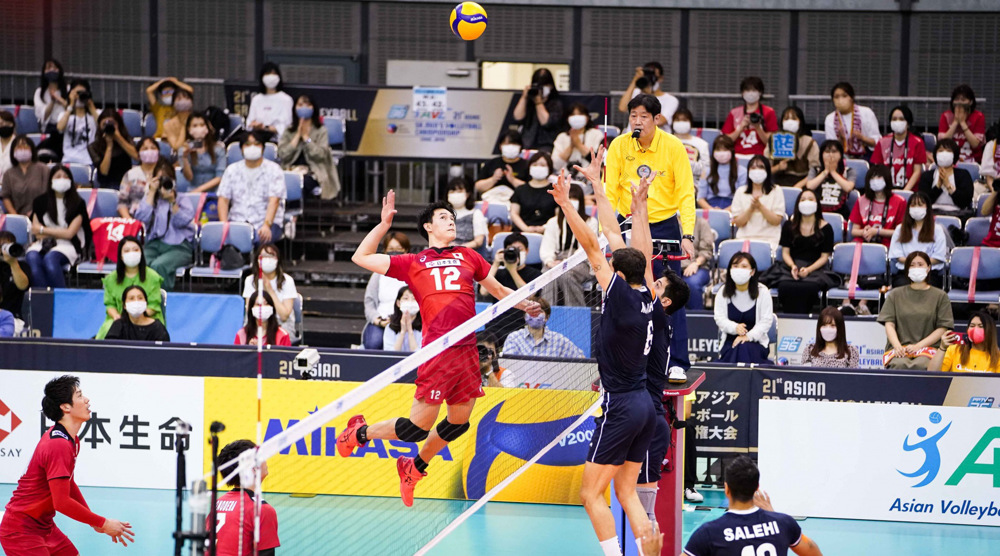 The Iranian volleyball players continued to stand firm against their rivals in the final set, despite Japan's efforts to reverse the course, and seized the championship 31-29 after a successfully called challenge on the hosts' net contact.
"I thank God that the players performed well, and could successfully end their run by claiming top podium spot in Asia. I am very pleased to have brought Iranian people happiness. I wish everyone good health," Behrouz Ataei, Head coach of the Iranian men's national volleyball team, said after the match.
Defending champions Iran won the continental tournament's title for the fourth time. Japan are still the most-decorated team in Asia with nine titles.
Earlier in the day, China eased past Chinese Taipei 3-0 (25-17, 25-16, and 25-17) to collect the tourney's bronze medal.
On Saturday, Iran beat China 3-1 in the semifinals to secure a berth in the title match.
The Iranian squad won the first, third and fourth sets 25-22, 25-22 and 25-17 respectively; but lost the second one, being their first conceded set throughout the tournament, 17-25.
The 2021 Asian Men's Volleyball Championship was held from September 12 to 19 in Japan.
The top two teams of the tournament also qualified for the 2022 FIVB Volleyball Men's World Championship in Russia as the Asian Volleyball Confederation (AVC) representatives.