Iran
Iran demands criminal prosecution of Israeli regime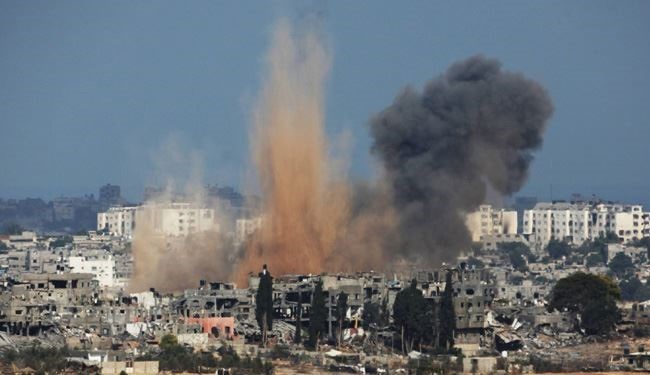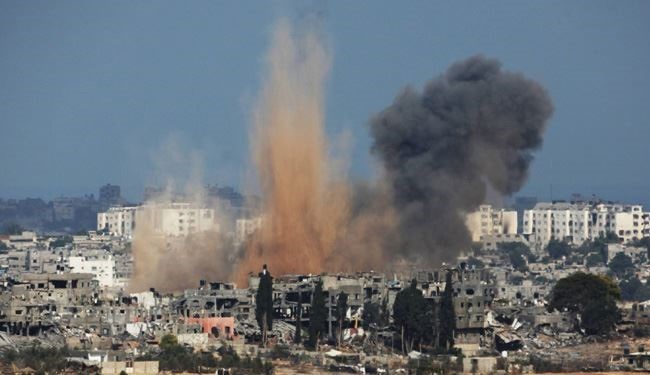 Iranian foreign minister has urged the criminal prosecution of the Zionist regime before international courts for the war atrocities it has committed against Palestinian residents in the Gaza Strip.
In separate telephone conversations with Secretary-General of the Islamic Jihad Movement of Palestine Ramadan Abdullah Mohammad Shalah and Hamas Political Bureau chief Khaled Meshaal on Wednesday, Mohammad Javad Zarif emphasized that Israeli officials must face trial for the crimes they committed against the Palestinian population in Gaza.
The top Iranian diplomat further congratulated Palestinians on their victory against Israel in the seven-week war on the Gaza Strip and praised the "heroic resistance" of Gazans in the face of Israeli brutalities.
After more than seven weeks of Israel's war on Gaza, Palestinian resistance groups and Israeli officials on Tuesday reached an agreement on a permanent ceasefire for the besieged Gaza Strip.
Under the ceasefire, Israel has agreed to ease the blockade on Gaza and open border crossings for more aid to pass through to the enclave. According to experts, the ceasefire will help rid the territory of its seven-year blockade.
Zarif further expressed hope that the recent triumph of resistance would pave the ground for broader achievements and the restoration of Palestinians rights, including the establishment of an independent Palestinian state and the liberation of al-Quds (Jerusalem).
He also urged the international community to take concrete steps to rebuild the Gaza Strip, which was devastated in Israel's nearly 50 days of aggression.
The Iranian foreign minister also reiterated the Islamic Republic's preparedness to send humanitarian aid to Gaza.
The Palestinian leaders, for their part, lauded Iran's unwavering support for Gazans and highlighted the Islamic Republic's role in the victories achieved by the Palestinian nation against Israel.
Israel launched an aerial military campaign against Gaza in early July and later expanded its operation with a ground invasion.
At least 2,137 Palestinians, including around 570 children, were killed in the Israeli onslaught on Gaza. Some 11,000 others were wounded.
Tel Aviv says 69 Israelis were killed in the conflict, but Hamas puts the number at more than 150.