Syria
Iran denies military presence in Syria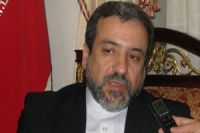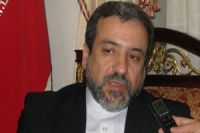 An Iranian deputy foreign minister has rejected claims about Tehran's military presence in Syria, dismissing the allegations as a "blame game" orchestrated by the Syrian opposition groups.
Iranian Deputy Foreign Minister for Asia-Pacific Affairs Abbas Araqchi said in Ankara on Thursday, "Iranian forces have never been, and are not present in Syria, and I deny this claim".
Araqchi, who is also Iran's Foreign Ministry spokesman said, "The real enemies of Syria make such claims to provoke that country's people [against Iran] and divert developments [in Syria] in the wrong direction".
He emphasized that the crisis in Syria cannot be resolved through military means, adding that the unrest in the Arab country should be resolved politically.
Araqchi reiterated that Syria crisis will be definitely settled through comprehensive talks between the Syrian government and real opposition groups, not terrorists.