Iran
Iran Denies Report on Tunisian Mediation between Tehran, Riyadh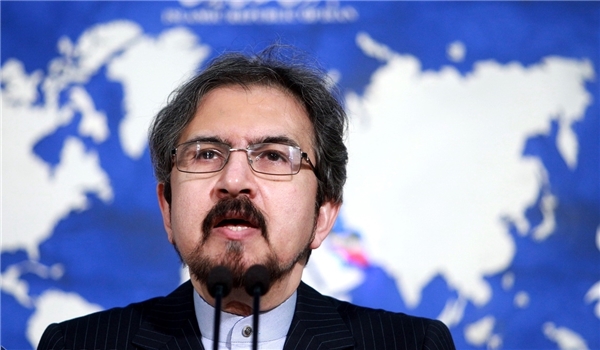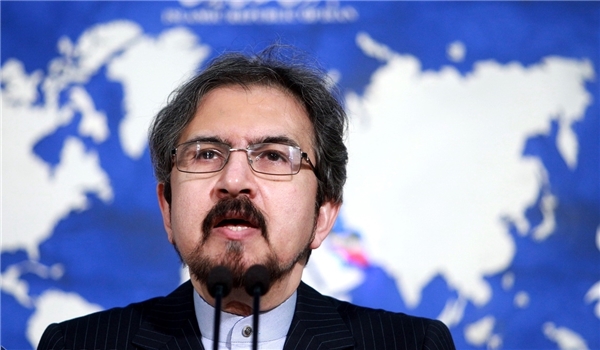 The Iranian foreign ministry rejected Kuwaiti media reports claiming that Tehran has demanded Tunisia to mediate between the country and Saudi Arabia to resolve their differences.
"Iran has raised no demand for Tunisia's mediation between Iran and Saudi Arabia and the report is rejected," Foreign Ministry Spokesman Bahram Qassemi said on Wednesday.
His remarks came after the Kuwaiti paper al-Jaridah claimed in a report that the Iranian foreign minister in a message to his Tunisian counterpart has called for the Arab country's mediation between Tehran and Riyadh.
The Kuwaiti newspaper's report was released as Secretary of Iran's Supreme National Security Council (SNSC) Ali Shamkhani voiced regret that Saudi Arabia has for a long time showed hostility towards a Muslim country like Iran, blasting Riyadh for financial and arms support for the terrorists in Syria.
"The list of the Saudis' enmities towards Iran is extensive but we have shown self-restraint. The list of their measures against the region and the resistance front is also extensive. They strengthened the terrorists in Syria by financial, training and arms support for six years," Shamkhani said in an interview with the state TV on Tuesday night.
"This enmity is nothing new and has mostly ended with no result; this animosity is mostly the result of imprudence rather than thought and strategy and is meant to cover the internal crises resulting from the power transition in the country," he added.