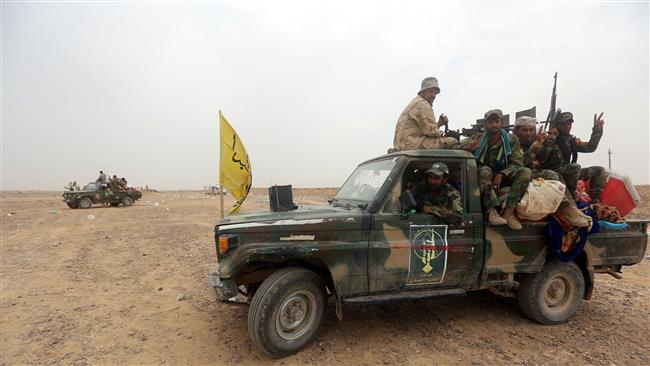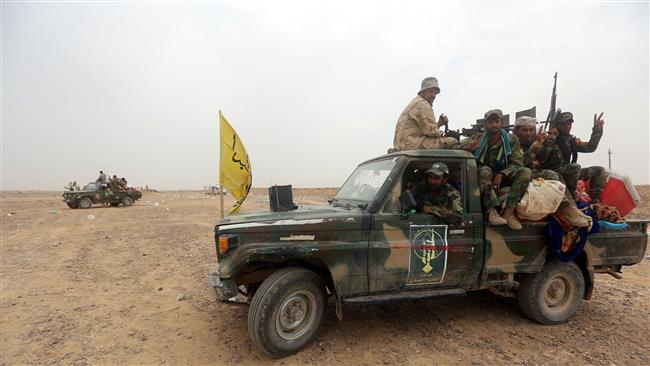 Iran's ambassador to Baghdad has dismissed reports that 15 Iranian military advisers have been killed in an ISIL attack in Iraq's western Anbar Province.
Hassan Danaeifar told IRNA on Tuesday that such reports are aimed at accusing Iran of interfering in Iraq.
His comments follow media reports on Monday that 15 Iranian military advisers were killed in an attack by ISIL militants on a police station near the city of Ramadi in Anbar Province.
At least 45 members of Iraqi security forces were killed and dozens of others injured when ISIL terrorists rammed three vehicles laden with explosives into a base in the Tharthar area in Anbar Province.
The blasts also triggered a large explosion at an arms depot inside the base.
Several high-ranking officers were reportedly among the casualties.
On May 25, Iraqi Prime Minister Haider al-Abadi said the country's security forces have made great advances in their efforts to take Ramadi back from the ISIL terrorists, adding that the Arab country will recapture the provincial capital within days.
A day later, Iraq announced the launch of massive operations to drive the ISIL Takfiris out of Salahuddin and Anbar provinces.
According to Iraqi state TV, army troops, backed by Shia and Sunni volunteer forces, started the operations against the militants in Anbar Province, which has been the scene of fierce clashes since early 2014.
ISIL terrorists seized some parts of Anbar in early 2014 and captured Ramadi in May.
The northern and western parts of Iraq have been the scene of clashes since ISIL started its campaign of terror in the Arab country in early June 2014.