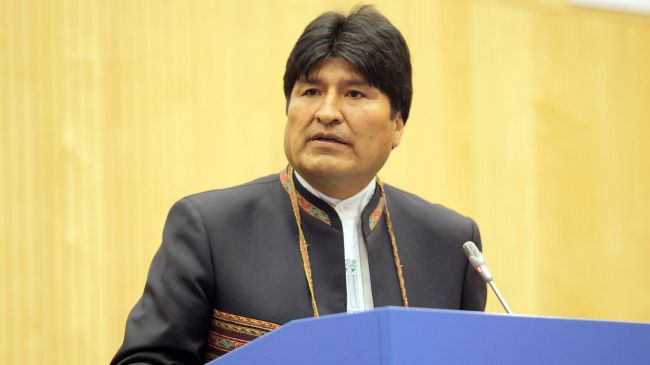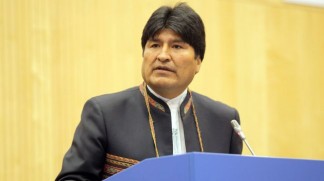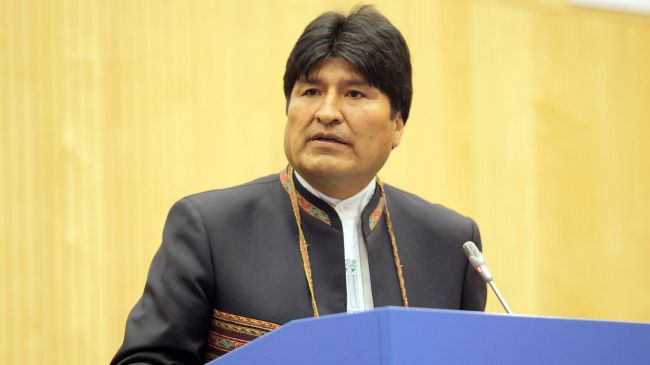 Iranian Foreign Ministry Spokesman Seyyed Abbas Araqchi has criticized several European countries for closing their airspace to Bolivian President Evo Morales.
In a statement released on Thursday, Araqchi said the move was an insult to the rights of the Bolivian nation and their president, the symbol of the sovereignty of the Latin American country.
He argued that the measure also violated international regulations and accepted responsibilities with regard to observing the contents of international conventions and total immunity of planes carrying presidents of various countries.
Bolivia plans to lodge a formal complaint to the United Nations after several European nations denied airspace to Morales' plane.
"The decisions of these countries have violated international law…. We are already making procedures to denounce this to the UN Secretary-General [Ban Ki-moon]," Bolivia's Ambassador to the UN Sacha Llorenti told reporters in Geneva on Wednesday.
Bolivia says France, Spain, Portugal and Italy refused to allow Morales' plane, which was flying from Moscow back to Bolivia, to cross their airspace on suspicion of carrying US surveillance whistleblower Edward Snowden on board.
Llorenti added that the diversion was an "act of aggression" against his country, and was equal to "kidnapping" the Bolivian president.
He also warned that the move might cause "irreparable damage" to diplomatic relations with the European states.
Morales' plane was forced to land in Austria en route to Bolivia. The aircraft left Vienna after a stopover of more than 12 hours.
Bolivia's envoy to the UN slammed the countries which had blocked Morales' plane and described them as "tools" of the US, saying, "In the 19th century, the colonies were in Latin America, and now we see the colonies are in some countries of Europe."
Bolivia is one of the countries to which Snowden has reportedly applied for asylum.