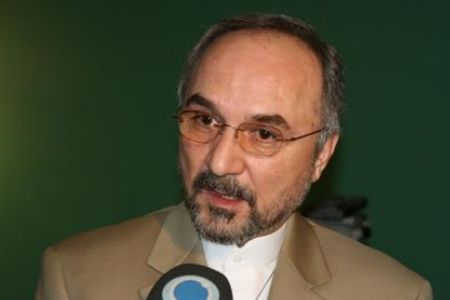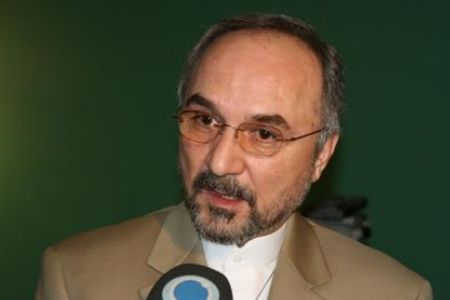 Iran censures the controversial Arab League measure to suspend Syria's membership from the Pan-Arab body, calling on leaders of regional Muslim nations to pay closer attention to recent developments in the Middle East.
Iran's Permanent Representative to the United Nations Mohammad Khazaei urged his Muslim counterparts in Middle Eastern countries to exercise extra caution in dealing with potential enemy ploys in the strategic region, IRNA reported on Thursday.
The fate of Muslim countries in the region is intertwined with each other in "geographical and ideological" terms, he said.
He emphasized that Iran's regional policy is based on brotherhood and peaceful coexistence with neighboring countries, particularly Muslim states.
The Iranian envoy stated that unity and solidarity among Muslim countries are among the underlying principles of the Islamic Republic's foreign policy.
He went on to reiterate that Islamophobia has never been rooted in regional countries, adding that the enemy has incited many troubles in the region in efforts "to serve the interests of an illegitimate regime," referring to the Israeli regime.
Meanwhile, Iran's Foreign Minister Ali Akbar Salehi has denounced Arab League's anti-Syria decision as a hasty move and said rather than settling the Syrian issue in a way that would not disturb regional peace and stability, the Arab body adopted an attitude that will adversely affect security in the region.
The Syrian government has repeatedly announced that it would meet legitimate demands of people and make major reforms in the country, he emphasized.
The Iranian minister noted that certain countries have sought to incite tensions in the region, warning that adverse consequences of any ensuing crisis is sure to impact all states.
The Arab League announced plans to suspend Syrian membership during an emergency Saturday session in Cairo that was headed by Qatar. The block also called for the imposition of sanctions on Syria.
The decision is widely believed to be controversial due to a major US influence in the Arab body and since most of its members are US-sponsored authoritarian regimes, quite notorious for massive human rights violations against their own people.
Yet, the Arab League has always stayed away from condemning or even criticizing rights abuses by its member states. For instance, the body has totally ignored ongoing brutal crackdowns, killings, arresting and torturing of anti-government protesters and activists in Bahrain, Yemen, Saudi Arabia, Morocco, Jordan, among other Arab states in its membership.
Syria has been the scene of what many observers view as foreign-manufactured political unrest since mid-March, with demonstrations being held both in favor of and against President Bashar al-Assad.
Damascus says the unrest has been largely orchestrated by elements that are well-paid and armed by foreign powers. Hundreds of people, including members of the security forces, have been killed in the turmoil.
The opposition claims security forces are behind the violence, but the Syrian government insists armed thugs are the principal culprits.