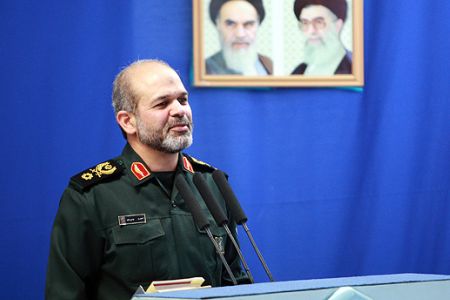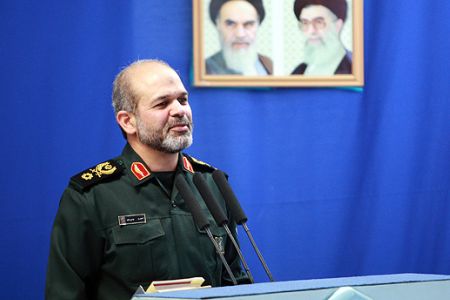 Iran's Defense Minister Brigadier General Ahmad Vahidi says the S-300 defense system is currently being designed by Iranian experts.
We have formed our defenses well enough without S-300 missile systems, Vahidi said on Sunday, adding that Iran is looking for more modern and better defensive systems.
Regarding Russia's refusal to deliver the S-300 systems and Iran's demand for compensation, Vahidi said Tehran would certainly pursue the matter through legal channels, Mehr News Agency reported.
Under an 800-million-dollar contract signed in 2005, Russia was required to provide Iran with at least five S-300 systems. However, the contract's implementation was delayed until the UN Security Council adopted Resolution 1929 against Iran in June this year.
Following the resolution, Russian authorities began making contradictory statements about how the new sanctions would affect the contract, until Russian President Dmitry Medvedev issued a decree in September prohibiting the delivery of the S-300 to Iran.
Iran criticized Russia, saying that refusal to deliver the system was in violation of a contract between the two countries, warning that it may sue Russia over its decision.
Russian Technologies Chief Sergei Chemezov said in October that Russia is planning to reimburse Iran for cancellation of S-300 contract.
"Talks are underway on how to compensate for Iran's outlay," he said.
Vahidi also said Iran is "building new satellites and in the near future, some of them will be launched."
Iran has already finished the construction of the Rasad 1 satellite and will put it into orbit by March next year.
Iranian Space Agency (ISA) deputy head for space technology Mohammad Mardani said in October that Iran plans to send a satellite to space in a joint venture with its partners in the Asia Pacific region.
Iran also launched its first domestically-produced satellite Omid (Hope) in 2009.
To date, only eight countries have put domestically-made satellites into orbit. Tehran also plans to launch the country's first manned mission to space by 2019.