Iran
Iran Designs Sayyad 3 Missile for S-200 Air Defense System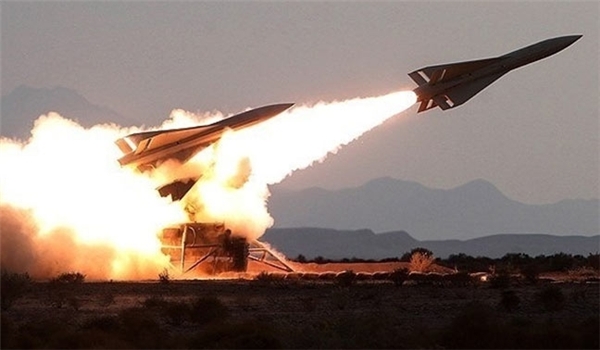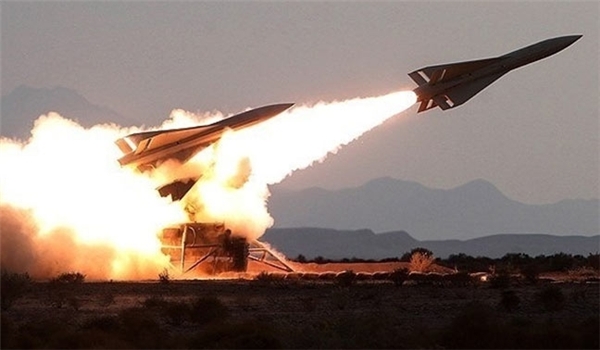 Commander of Khatam ol-Anbia Air Defense Base Brigadier General Farzad Esmayeeli announced that Iran has designed a new powerful and high-precision missile dubbed 'Sayyad (Hunter) 3' to be mounted on its long-range S-200 anti-aircraft system.
"We have designed 'Sayyad 3' missiles for the long-range S-200 air defense system," Brigadier General Esmayeeli told reporters on the sidelines of a ceremony to mark the National Army Day in Tehran today.
He further stated that Iranian experts have also increased the precision capability of 'Sayyad 2' missiles to a considerable degree.
The Iranian defense ministry in November inaugurated the production line of Sayyad 2'.
The production line of the missile was launched in a ceremony attended by former Iranian Defense Minister Brigadier General Hossein Dehqan.
"The designing and production of Sayyad 2 missile was brought on agenda to have the needed defensive tool for confronting (possible) air raids," Dehqan said, addressing the ceremony in Tehran at the time.
"The missile enjoys a solid fuel engine with a combined guiding system and high operational capabilities," he added.
Dehqan explained that Sayyad 2 is a missile for mid-range and high-altitude air defense systems, designed based on the state-of-the-art technologies which can destroy different types of helicopters, drones and targets with small radar cross-section and high speed and maneuverability within its operational range.
Iran successfully test-fired its latest air-defense missile system, Sayyad 2, in 2011.
Iran had earlier unveiled Sayyad 1 surface-to-air missile which is a two-staged air defense missile that is capable of destroying targets with low Radar Cross Section (RCS) at low and medium altitudes.
The system enjoys the capability to defuse jamming and electronic warfare attacks.
Sayyad 2 is an upgraded version and enjoys higher precision, range and destruction power compared with its previous version.
Iran announced in August 2013 that it has used the latest home-made missile production, Sayyad 2, in its sophisticated S-200 anti-aircraft system.
Brigadier General Esmayeeli told reporters in Tehran at the time that the country has used "Sayyad 2 missiles in its S-200 defense systems", adding that the restructuring of the system was the result of the industrious efforts made by experts at the Iranian defense industries and his base.
In November 2010, Iran successfully test-fired its sophisticated S-200 anti-aircraft missile systems.
Iran's S-200 system is a very long range, medium-to-high altitude surface-to-air missile (SAM) system designed to defend large areas from bomber attack or other strategic aircrafts. Each battalion has 6 single-rail missile launchers and fire control radar. It can be linked to other, longer-range radar systems.
Each missile is launched by 4 solid-fueled strap-on rocket boosters. Maximum range is between 200 and 350 km depending on the model. The missile uses radio illumination mid-course correction to fly towards the target with a terminal semi active radar homing phase.